Just released (even as the Trump administration retains its January forecast), Wisconsin Economic Outlook June update. Employment is now forecasted to rise, at a higher level than earlier predicted. The implied pace of employment growth is almost the same as in May.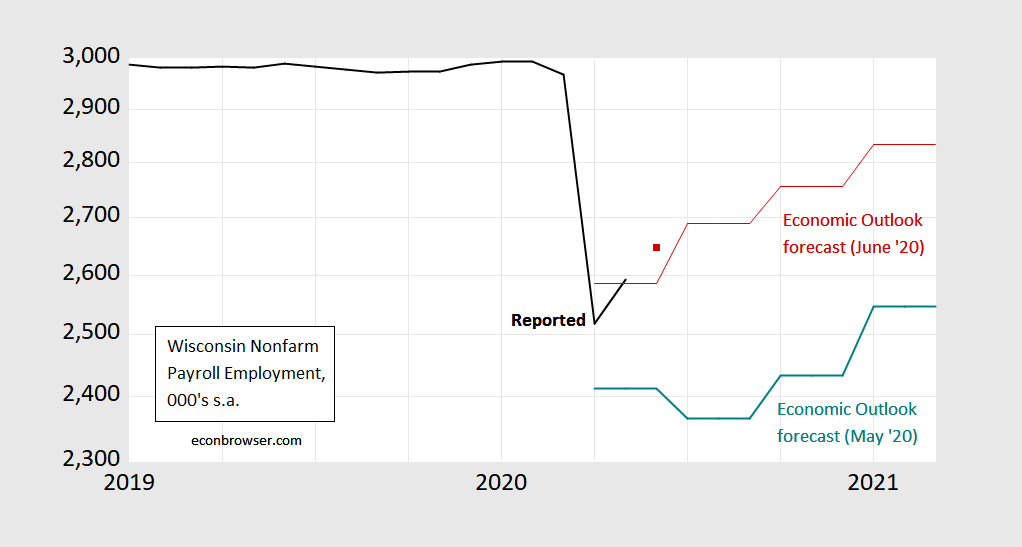 Figure 1: Wisconsin nonfarm payroll employment as reported (black), and as projected in May Wisconsin Economic Outlook (teal), in June (red), in 000's, seasonally adjusted. Source: BLS, DWD, and WI Department of Revenue.
Obviously, this forecast is conditional on the degree of control on the pandemic. So far, the pace of Covid-19 reported fatalities is stable around 7 per day (implying 2555 per year). Key models like UW IHME predict increases over time. Johns Hopkins University model forecast (at the high end) as of today is presented below (in cumulative level):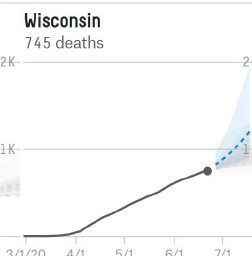 Source: Fivethirtyeight.
Interestingly, there has already been a hard hit to state revenues for Fiscal Year 2020 which ends in a week (June 30th).

Source: WI Department of Revenue.