Nonfarm payroll employment slightly exceed June 22 Economic Outlook forecast.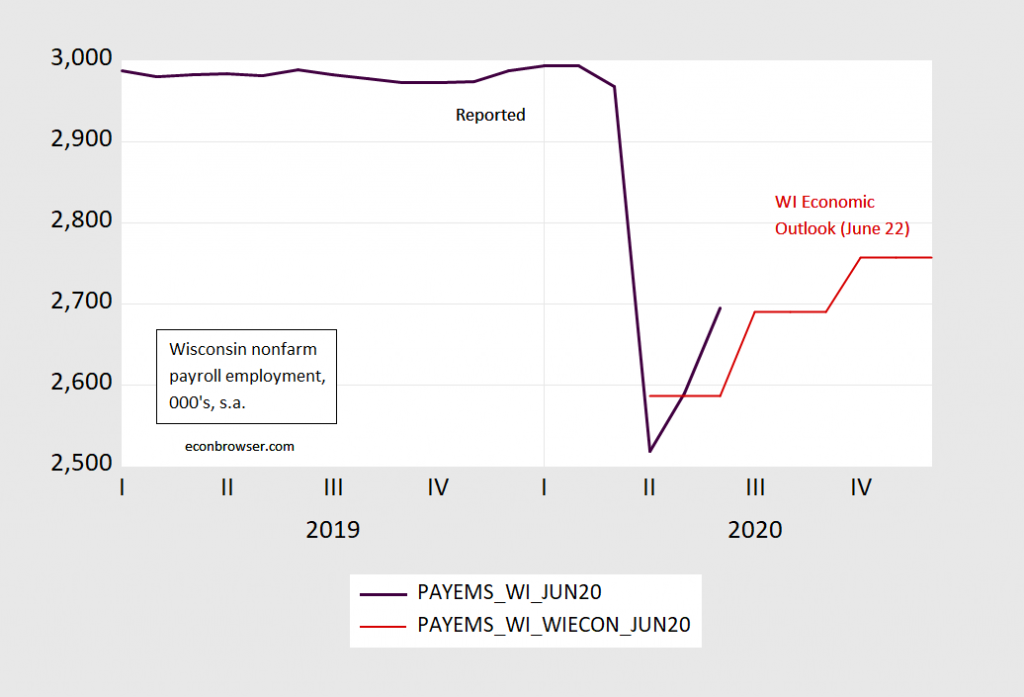 Figure 1: Wisconsin nonfarm payroll employment (black), and forecast from Wisconsin Economic Outlook (red). Source: BLS, DWD, WI DoR (June 22, 2020).
The average over Q2 was 2600.6 thousands, slightly exceeding the forecast of 2586 thousands. The Q2 forecast is for continued expansion; however, this depends on the evolution of the pandemic in the state.
While new cases have surged, hospitalizations and deaths have thus far remained stable (fatalities, not graphed, have been declining since end-May).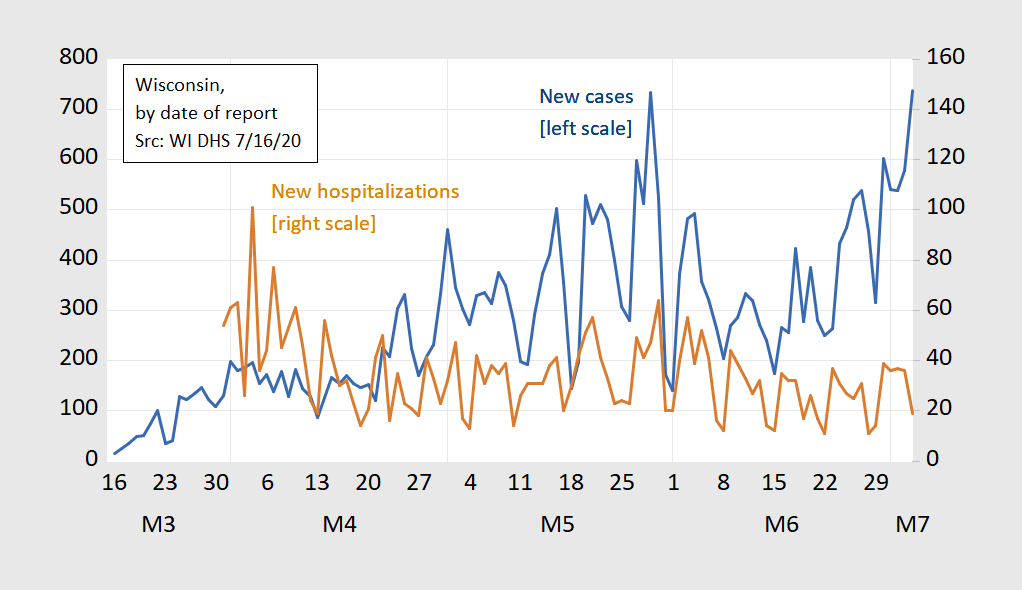 Figure 2: Change in positive test results (blue, left scale), and change in hospitalizations (brown, right scale). Source: Wisconsin DHS, accessed 7/16/2020.
It is an interesting questions of how long new cases can rise without hospitalizations and fatalities rising. At the national level, cases reached a local minimum around June 9th, while fatalities reached a minimum at July 5th (I use FT coronavirus tracker reporting 7 day moving averages to eyeball these dates.)
Goldman Sachs tabulates the states conditions by CDC gating requirements. Wisconsin is fairly far down, for now.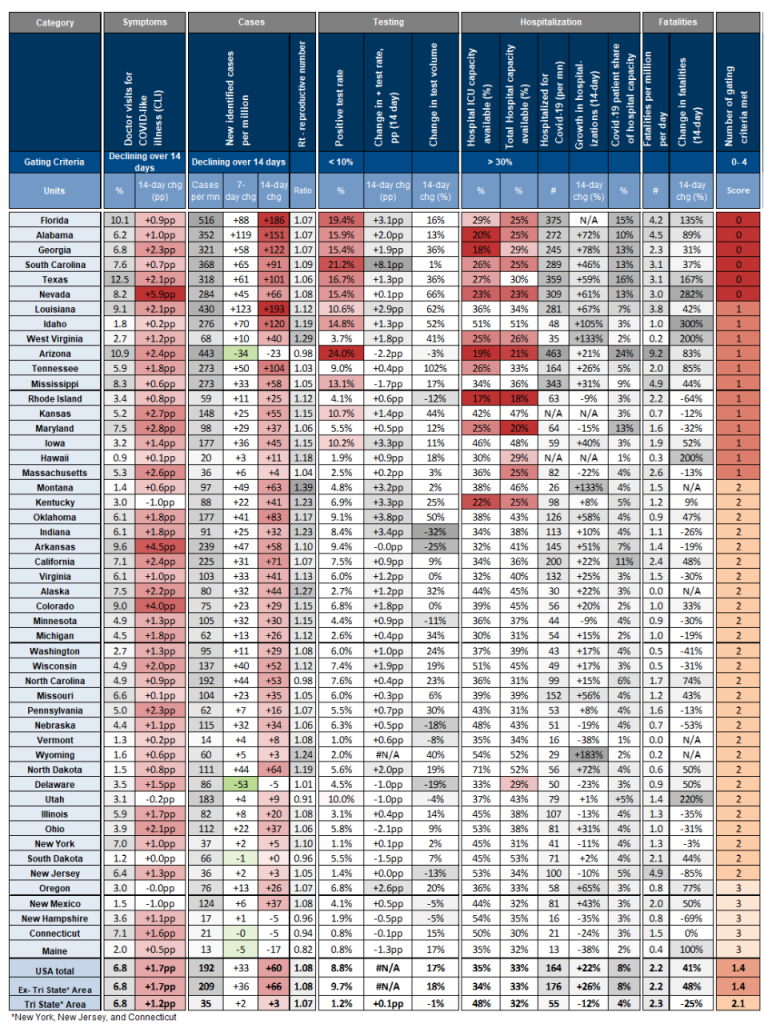 Source: Taylor, "State-Level Coronavirus Tracker: July 16," Goldman Sachs. 
Wisconsin's situation contrasts strongly with sunbelt states Florida, Alabama, Georgia, South Carolina, Texas and Nevada. However, most models tracked by Fivethirtyeight indicate an acceleration in fatalities, so I expect some policy retrenchment in the future (if Texas can impose mask requirements and distancing, so too can WI GOP — it's just a question of how many deaths will trigger that outcome.)