Nonfarm payroll (NFP) employment down 100 thousand, contra +81 Bloomberg consensus, even worse than GS and DB.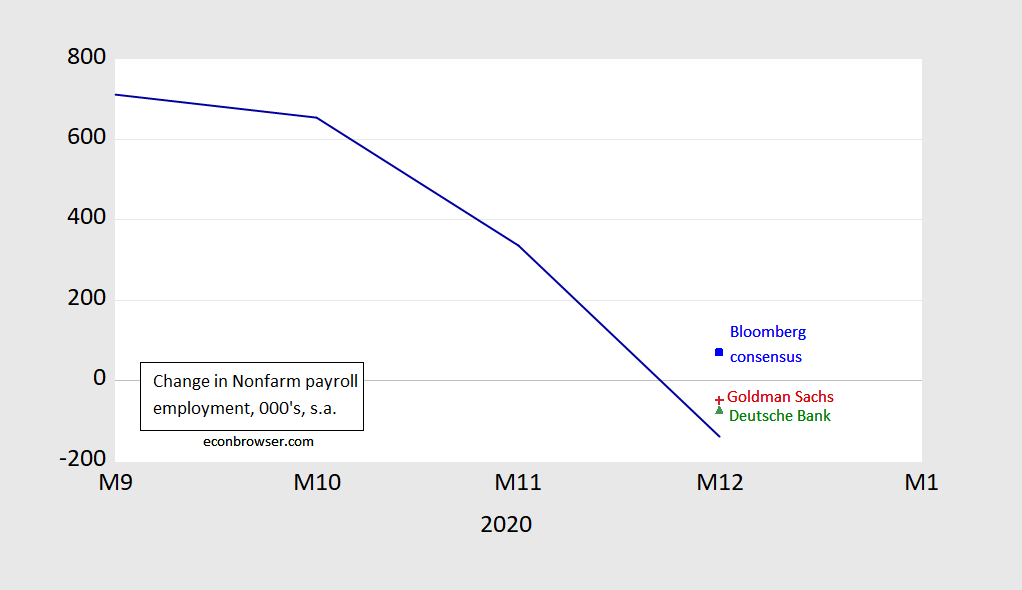 Figure 1: Change in nonfarm payroll employment, in thousands, s.a. (blue), Bloomberg consensus (light blue square), Goldman Sachs (red +), and Deutsche Bank (green triangle). Source: BLS, Bloomberg, Goldman Sachs, and Deutsche Bank all as of 1/7, and author's calculations.
The change in net employment is below the negative Goldman Sachs and Deutsche Bank forecasts discussed yesterday (but higher than the implied levels assuming the changes applied to November levels).
Key variables tracked by NBER Business Cycle Dating Committee (BCDC) continue to show increasingly negative indications, as  discussed on the 4th.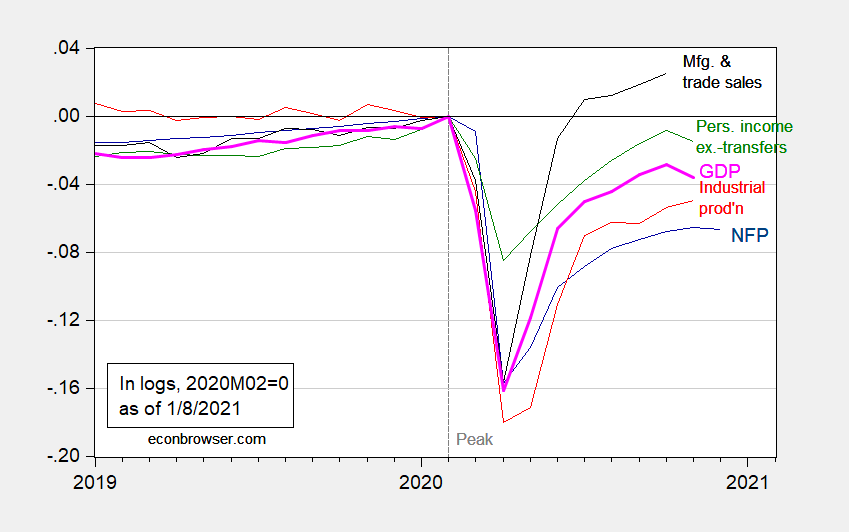 Figure 2: Nonfarm payroll employment (dark blue), industrial production (red),  personal income excluding transfers in Ch.2012$ (green), manufacturing and trade sales in Ch.2012$ (black), and monthly GDP in Ch.2012$ (pink), all log normalized to 2020M02=0. Source: BLS, Federal Reserve, BEA, via FRED, IHS Markit (nee Macroeconomic Advisers) (1/4/2021 release), NBER, and author's calculations.