If one wanted to assess price trends in "the" US stock market, which measure would one want to use?
From Investopedia:
The Wilshire 5000 Total Market Index is the broadest stock market index of publicly traded American corporations.
It is often used as a benchmark for the entirety of the U.S. stock market, and is widely regarded as the best single measure of the overall U.S. equity market.
Using this index, stock prices have risen 69%, not 100%.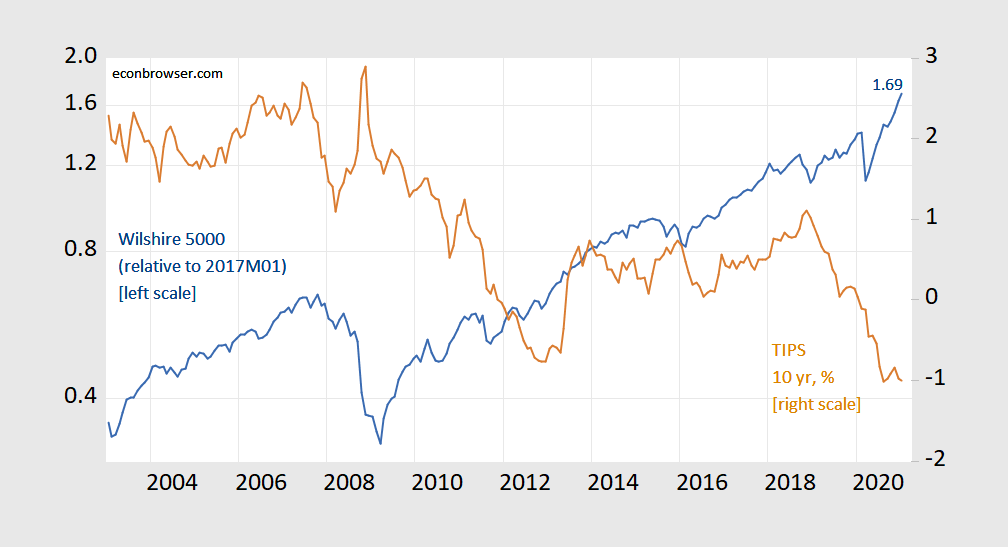 Figure 1: Wilshire 5000 price index relative to 2017M01 (blue, left log scale), TIPS 10 year yield, % (brown, right scale).
For purposes of comparison, here is the Wilshire 5000 vs. DJIA, SP500 and Nasdaq: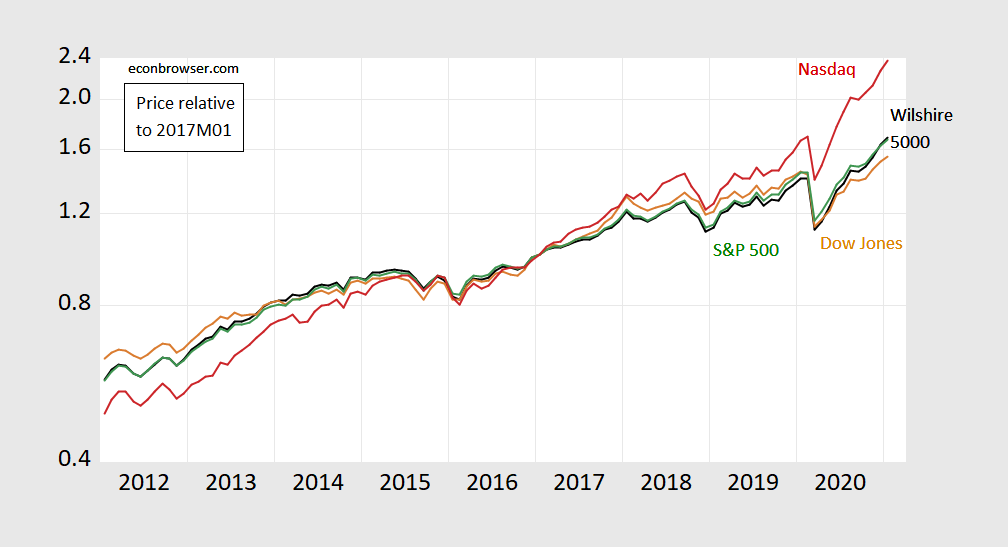 Figure 2: Wilshire 5000 price index  (black), Nasdaq (red), S&P 500 (green), Dow Jones Industrial (brown), all relative to 2017M01.
This is why I used the Wilshire 5000 in this post on the stock market vs. the economy.