Some methods for estimating the informal sector, and characterizing the cyclical behavior thereof, from Ceyhun Elgin, Ayhan Kose, Franziska Ohnsorge, and Shu Yu (2019).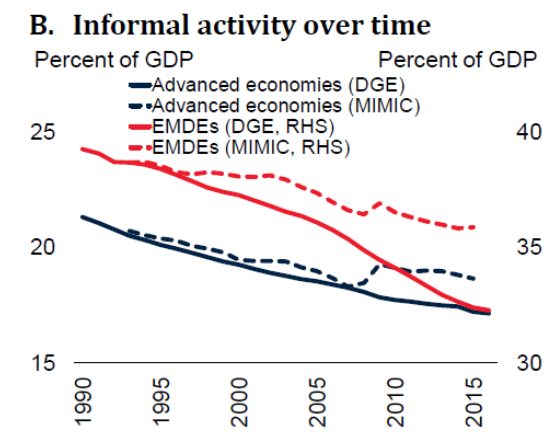 Source: Elgin, et al. (2019).
In advanced economies, the size of the informal sector has declined to about about 18% of official GDP, using the MIMIC method. If this estimate is applied to the US, then the total GDP of the US in 2020 would be about $24.75 trillion (vs. $21 trillion official).
More on informal sector estimates cross-country, see Medina and Schneider (2018).
Note that this measure does not include home production. Nor does it include depletion of natural resources, and other aspects of sustainability. (See Nordhaus and Tobin).