From CNN Business, Dollar doldrums are back as inflation worries heat up:
The US Dollar Index, which measures the greenback versus the euro, yen and several other major global currencies, has fallen about 2.5% in the past three months -— and it's now down more than 7% in 2021. Fears of rising inflation are taking a bite out of the dollar, as are expectations that the Federal Reserve will keep interest rates near zero for the foreseeable future despite inflation concerns. Both inflation and historically low interest rates lower the value of a currency over time.
And yet, here is the real value of the US dollar measured against a broad basket of currencies the US trades with.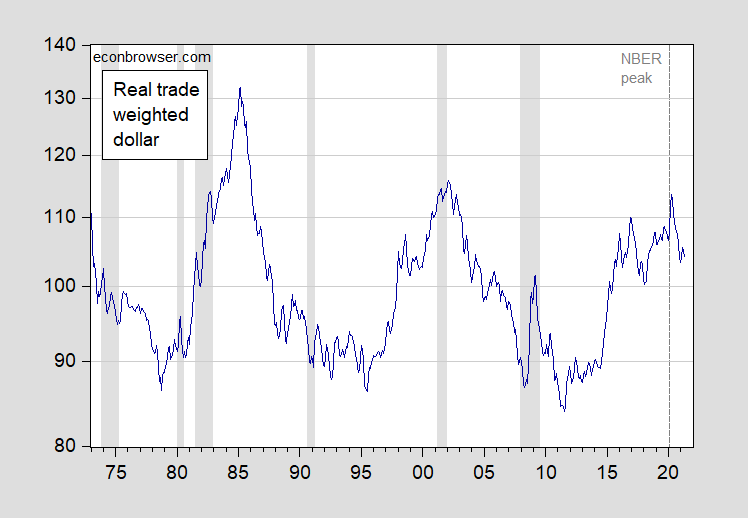 Figure 1: Real trade weighted value of US dollar, against broad basket of currencies. Trade weights for goods through 2005, for goods and services 2006 onward. Source: Federal Reserve via FRED.
The dollar is down, and down relative to the NBER peak of 2020M02; but it's still up 15.4% since 2014M05, when the dollar started surging upward, resulting in the 2015-16 tradable goods slowdown (changes in log terms).