From the Wisconsin Department of Revenue – September issue. The regular publication of Economic Forecast reports (latest here) and the innovation of monthly updates contrasts strongly with the near economic news blackout in the second Scott Walker administration (discussed here). DoR has also added a lot more data visualizations, here.
Here's a sectoral look at Wisconsin employment, relative to 2020M02.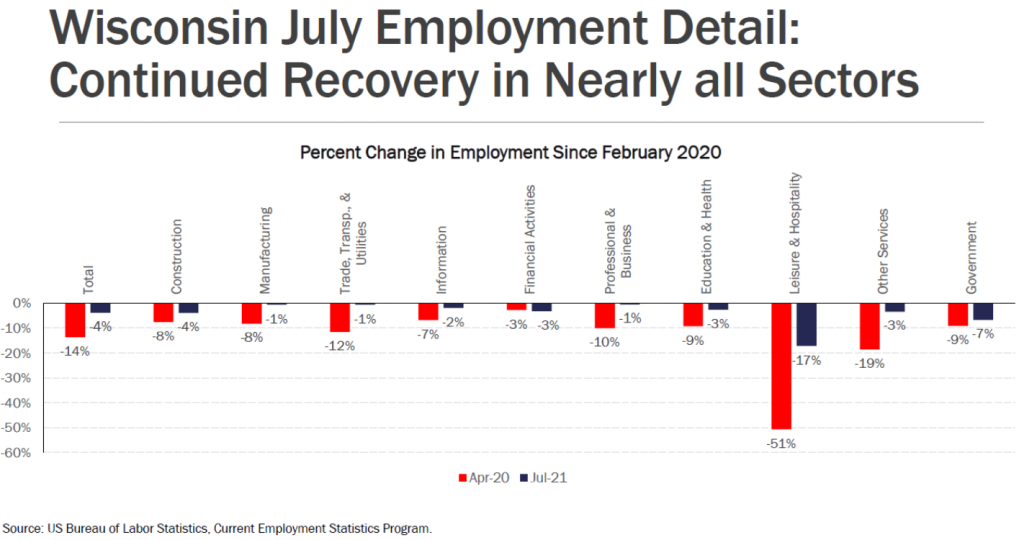 Source: Monthly Economic Update, September 2021.