From BBVA (Jinyue Dong & Le Xia) today, discussing August data: "China | Worse-than-expected growth deceleration exposed the vulnerability of its anti-virus strategy":
The August real economic indicators were released by the National Bureau of Statistics today, further confirming a continuing deceleration growth amid the recent regulation storms as well as the Delta variant virus flare-ups in mainland China. In particular, industrial production, retail sales and fixed asset investment all tumbled in terms of year on year growth.
And here are three graphs: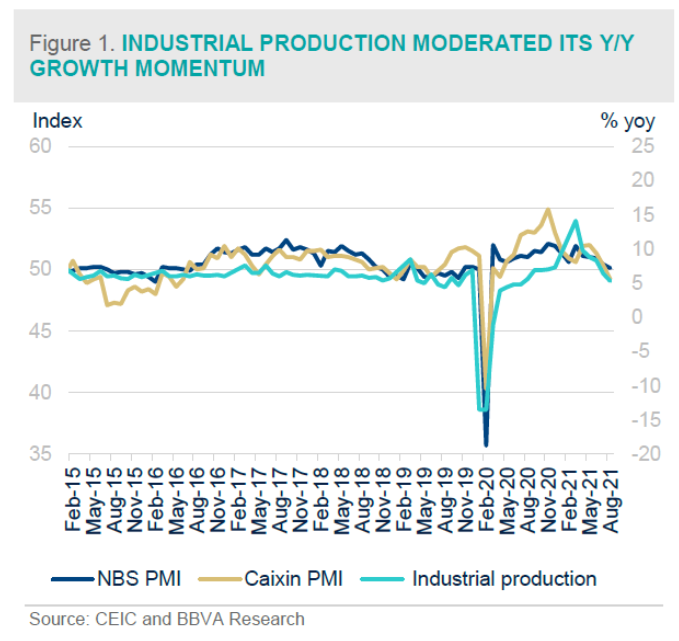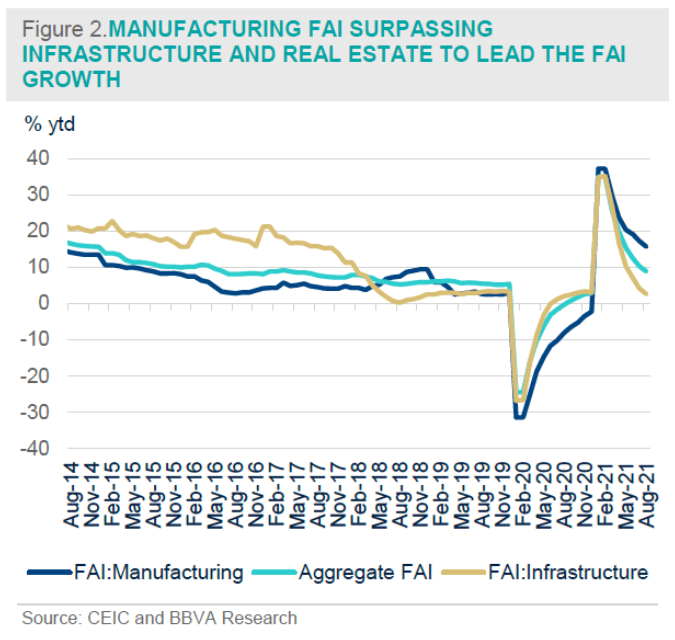 FAI is short for "Fixed Asset Investment". Be careful with reading this graph, as the figures are the % change year-on-year on year-to-date investment (because these statistics are reported on YTD basis).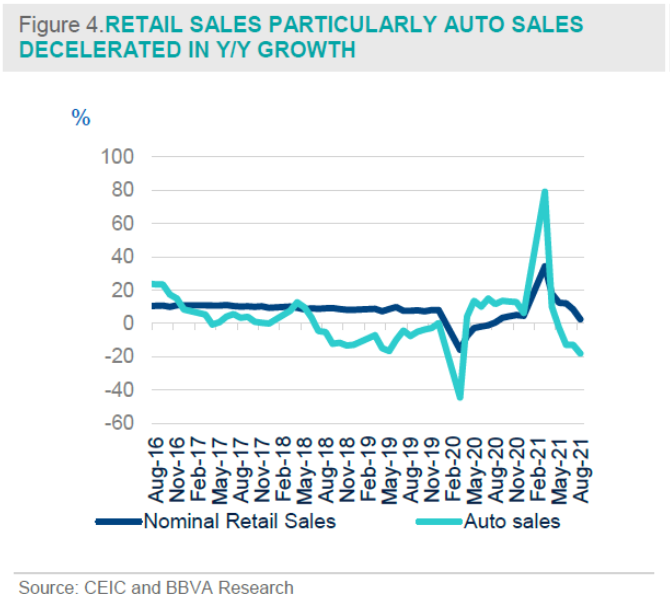 More, from Bloomberg a couple days ago, in anticipation of these August data. See also the day before yesterday's post on the China slowdown.