As a share of potential GDP (CBO May 2022 estimates):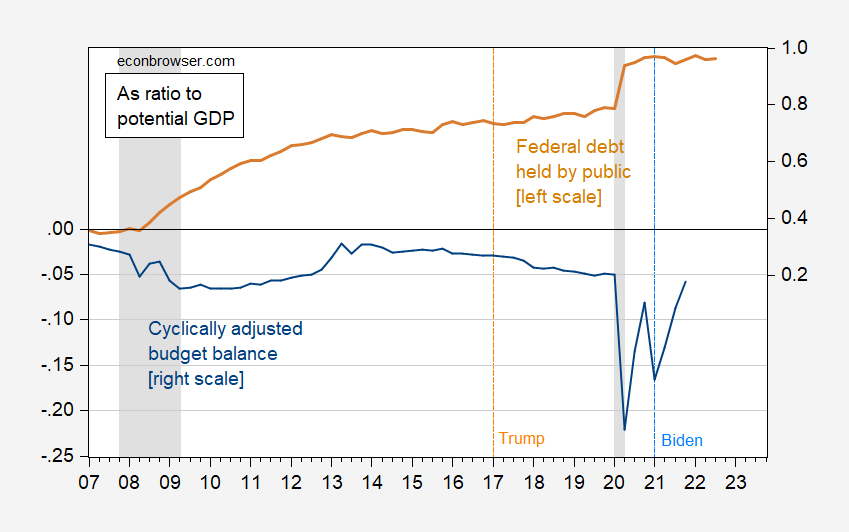 Figure 1: Cyclically adjusted Federal budget balance (blue, left scale), and Federal debt held by the public (tan, right scale), as a share of potential GDP. NBER defined peak-to-trough recession dates shaded gray. Source: CBO, NBER, and author's calculations. 
Note the decline in the cyclically adjusted budget balance (formally, budget balance adjusted for automatic stabilizers) declined during the Trump years, even before the pandemic. Debt held by the public rose as well. Since 2021Q1, debt-to-potential-GDP has been pretty stable.
(Why use cyclically adjusted budget balance. Because the budget balance is an endogenous variable. Why use potential GDP? Because GDP is an endogenous variable.)