David Henderson writes in his "Reply to DeLong":
In the 1981-82 recession, the fall in real wages helped end the recession.
I don't see it in BLS series Nonfarm Business Sector: Real Compensation Per Hour.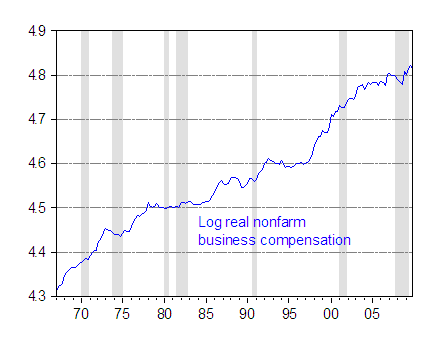 Figure 1: Log nonfarm business sector compensation, deflated using nonfarm business sector deflated. NBER defined recession shaded gray; assumes last recession ends 09Q2. Source: BLS via St. Louis Fed FREDII and NBER.