In this post, Keith Hennessey takes issue with President Obama's assertion there were spiraling deficits during the President G.W. Bush years. He presents this graph.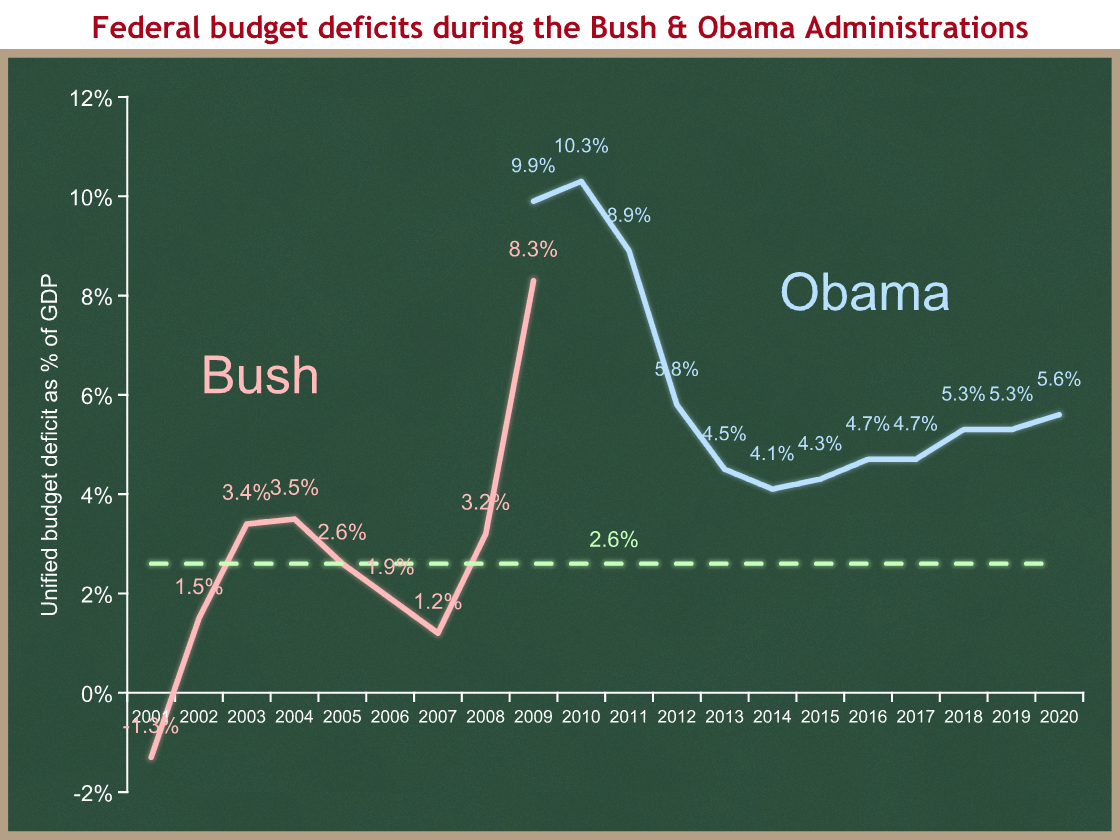 Source: Hennessey (2010).

Well, I think context is everything. When people talk about spiraling deficits, they often compare against time past, which is something Mr. Hennessey did not do. So I'm going to do it (using cyclically adjusted budget balances, from the CBO). This is the resulting picture.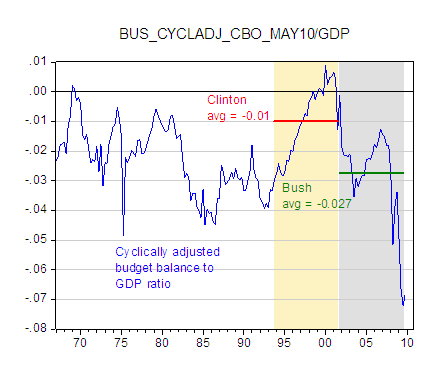 Figure 1:
Cyclically adjusted budget balance as a ratio to nominal GDP. Tan shaded area, FY1994-2001; gray shaded area, FY2002-2009.Source: BEA (for GDP, 2010Q1 3rd release),
CBO
(for cyclically adjusted balance), and author's calculations.
Note that some may object that the ARRA was a Democratic initiative, and the impact on the deficit should not be attributed to the Bush Administration. Taking out the ARRA (using quarterly figures from this CEA report) indicates the average cyclically adjusted balance over the FY2002-09 period was -0.0258 instead of -0.0273.
Note the change in the cyclically adjusted budget balance from 01Q3 to 09Q3 is 6.9 ppts of GDP (and still 3.5 ppts excluding ARRA measures!). I'll let readers decide if this is spiraling or not. (I show additional graphs of the cyclically adjusted series from CBO in this post).