The impact of contractionary fiscal policies, from NY Times, based on Moody's Analytics estimates.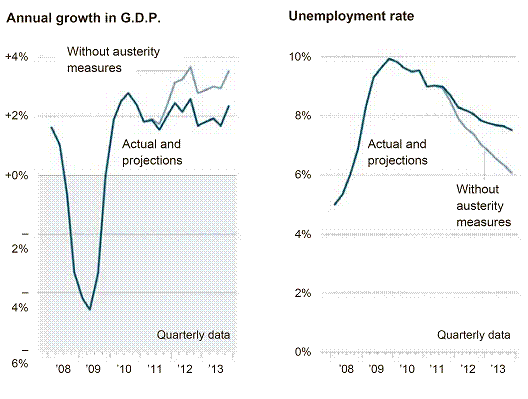 Figure accompanying J. Calmes, J. Weisman, "Economists See Deficit Emphasis as Impeding Recovery
," NY Times May 8, 2013.

For the estimated impact on growth rates associated specifically with the sequester, see this post (from Macroeconomic Advisers).
For a discussion of the size of fiscal multipliers when interest rates are near zero or when slack exists, read this new survey in the New Palgrave Dictionary of Economics.