I find it remarkable that, going by the numbers, economic policy uncertainty is now higher than after the bankruptcy of Lehman — and even higher than in the days after 9/11.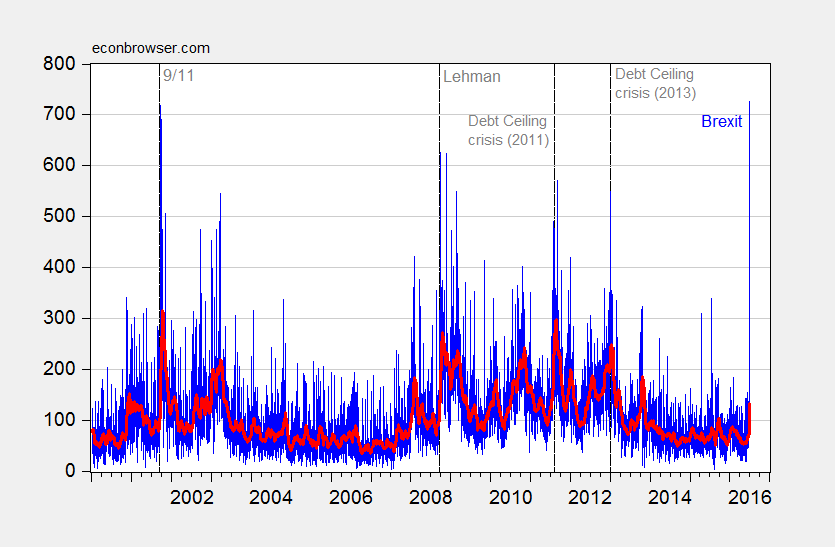 Figure 1: Daily economic policy uncertainty index (blue), and 30 day moving average (bold red). Source: Baker, Bloom and Davis, via Economic Policy Uncertainty accessed 6/27, and author's calculations.
It would be interesting to know what economic policy uncertainty is in the UK as of today, but only a monthly index is available. Even so, the May index was at 417.13, exceeded only by the previous two months (March was 479.33, a record).