The Bureau of Economic Analysis announced today that U.S. real GDP grew at a 2.6% annual rate in the second quarter. That is below the long-term historical average of 3.1%, but better than the 2.1% we've seen on average since the Great Recession ended in 2009.

This helped our Econbrowser Recession Indicator Index to ease down to 8.2%, confirming the U.S. remains steadily in the expansion phase of the business cycle.
Solid growth in consumption spending was the main driver, with increases in nonresidential fixed investment also making a solid contribution.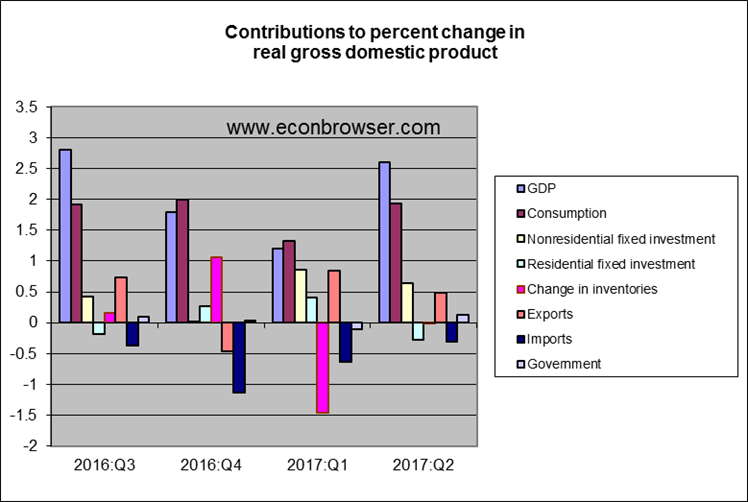 But that last number doesn't look as robust as one might have hoped. Nominal fixed investment (at an annual rate) was up $36 billion in the second quarter over the first. Nineteen billion (more than half) of that came from mining exploration, shafts, and wells. A resurgence in U.S. oil drilling is showing up in GDP.
And that happened with many of the key players in fracking still cash-flow negative [1], [2]. Should we expect further big increases in oil-related investment from the 2017:Q2 levels? I don't.