Steve Kopits obsesses on the household survey based employment series for Wisconsin, despite our previous exchange on why reliance on this series for Kansas is a problem. But just to make matters concrete, lets look at a few vintages of the household series.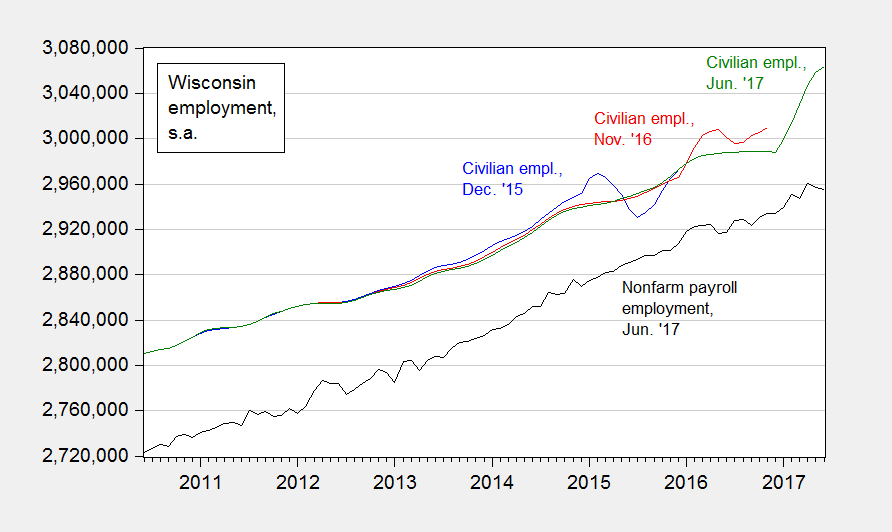 Figure 1: Civilian employment from HOUSEHOLD survey in Wisconsin, from December 2015 release (blue), November 2016 release (red), June 2017 release (green), and nonfarm payroll employment from ESTABLISHMENT survey June 2017 release (black), all seasonally adjusted. Source: BLS.
As can be seen, there is wide variation in the estimated civilian employment over the various releases. The establishment series exhibits much less variation over releases at the state level, particularly smaller states. The reasons why this is true was discussed by Justin Wolfers, with special reference to unemployment rates.
Bottom line: Know your data.