Employment in manufacturing may be estimated to be rising, but output seems to be trending sideways through 2nd quarter.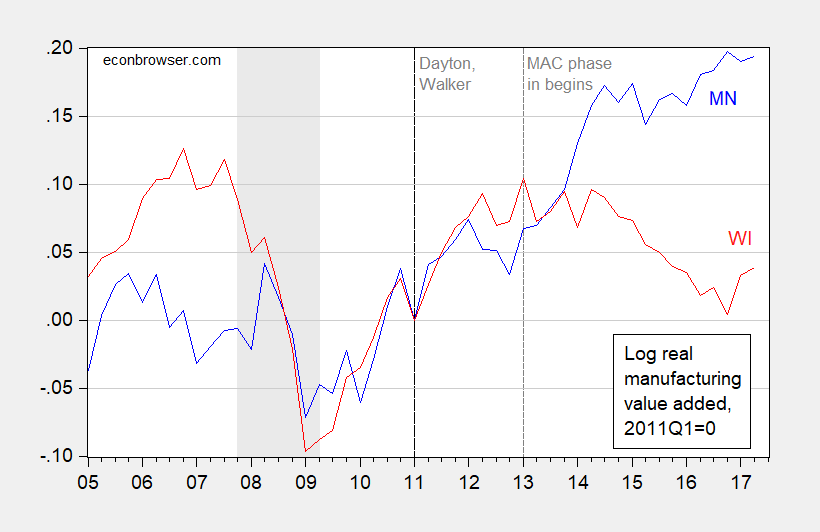 Figure 1: Log real manufacturing output in Minnesota (blue) and in Wisconsin (red), normalized to 2011Q1=0. NBER defined recession dates shaded gray. Vertical dashed line at 2013Q1 indicates beginning of Wisconsin Manufacturing and Agriculture Credit (MAC). Source: BEA, accessed 12/3/2017, NBER, and author's calculations.
Note that the much touted Manufacturing and Agriculture Credit does not correlate with a resurgence in output. Real manufacturing output as of 2017Q2 is 3.4% below the level in 2012Q4, just before the MAC took effect.