Tonight:
In Nashville tonight, @realDonaldTrump insists not only is Mexico going to pay for the wall… "they're going to enjoy it"

— Cecilia Vega (@CeciliaVega) May 30, 2018
Nearly century and a half ago, political cartoonist Tomas Nast presents a "harsh commentary on the hypocrisy of these new Americans and their willingness to oppress others who are in the same circumstances in which they found themselves 30 years earlier. The once oppressed have now become the oppressors.":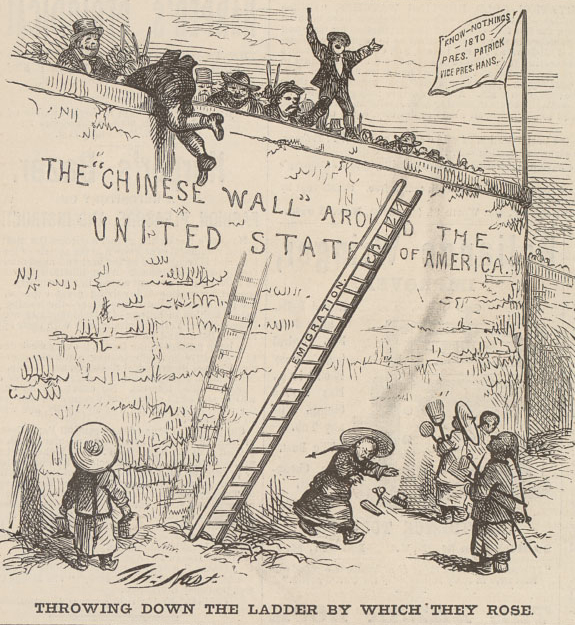 "Throwing Down the Ladder by Which They Rose," by Thomas Nast, 23 July 1870. Source
For more, see this.