One of the key difficulties in measuring effects and attributing causality is the fact that there are typically many confounding factors. That is why social scientists (and financial economists) often resort to event analyses — looking at what happens around a certain event (like an announcement) when little else is happening. Because there is so much going on with the Trump administration, this is not always possible. However, yesterday evening, the White House released a directive to USTR to identify an additional $200 billion worth of taxable Chinese imports. Here is what happened.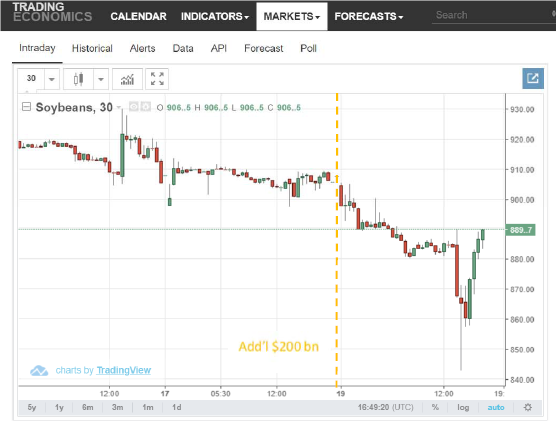 Figure 1: Soybean July futures, 30 min increments. Time stamp is UTC. Dashed orange line at approximate time of WH release. Source: TradingEconomics.
Note the drop in electronic trading upon Mr. Trump's statement, and then a bigger drop and recovery to post-statement levels at the open of CBOT. To my knowledge, no soybean market-moving information was released between 8PM or so and 10PM Eastern time.
Some context is provided by the July futures over the course of the past year.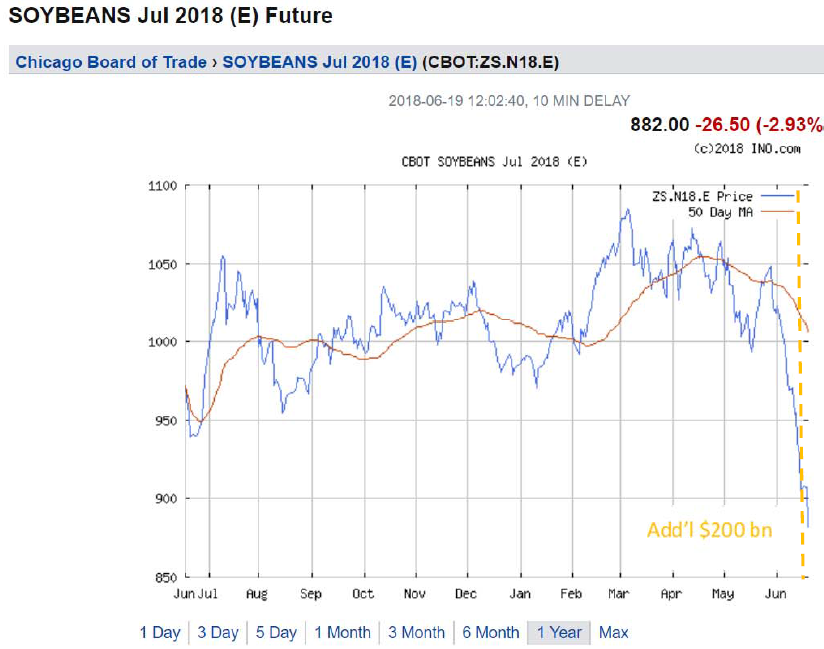 Figure 2: Soybean July futures. Dashed orange line at approximate time of WH release. Source: ino.com.
So, I thank Mr. Trump, as a social scientist, for providing another clean example of the event study methodology in action, to use in my classes.