A shrinking economy.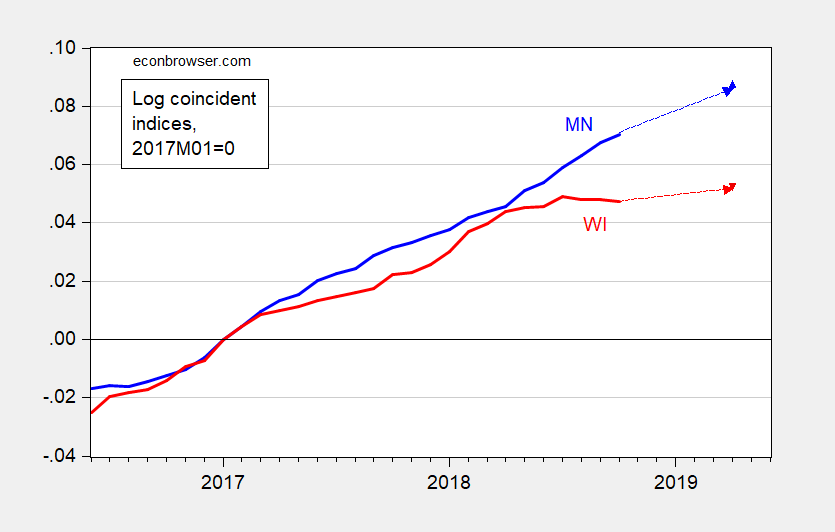 Figure 1: Coincident index for Minnesota (blue), for Wisconsin (red), and implied levels according to leading indices (triangles). Source: Philadelphia Fed October releases and author's calculations.
Update, 12/5 8:45PM Pacific: If you were wondering about what the coincident index measured, you could refer to something more concrete (and equally high frequency): employment.