PredictIt, accessed 4pm Pacific today: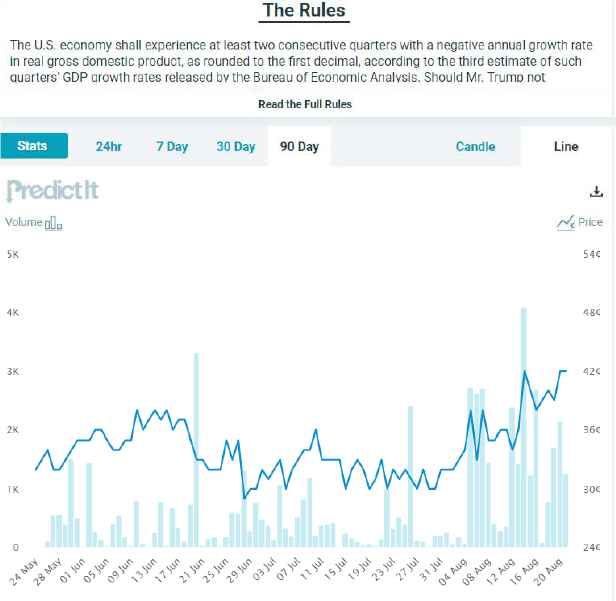 Why the recent movement? One piece of information, the Manufacturing PMI: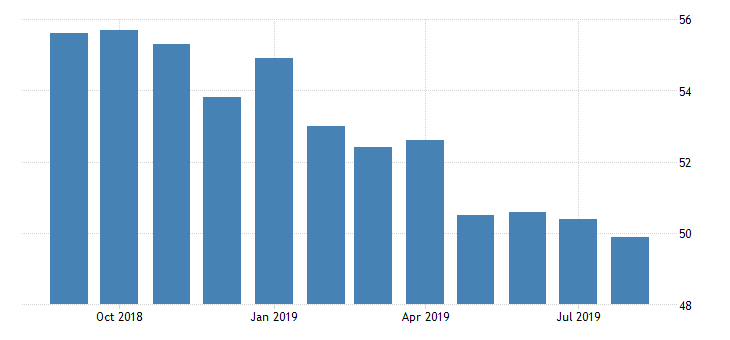 Source: TradingEconomics.com.
Below 50 indicates contraction.
In addition, despite the assurances of the administration, markets do not seem to believe in an incipient turnaround:
Figure 1: 10 year-3 month Treasury spread, (blue), 10 year-2 year (red) and 5 year-3 month (green), all in %. Federal Reserve via FRED, Treasury, author's calculations.
All this against a backdrop of elevated (to say the least) policy uncertainty.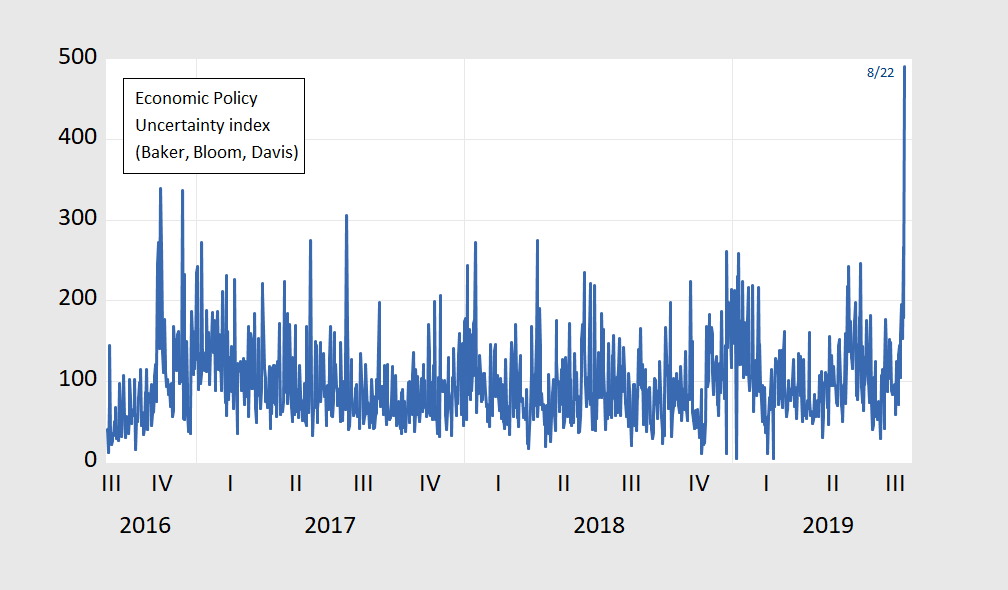 Figure 2: Economic Policy Uncertainty index (blue). Source: policyuncertainty.com accessed 8/22/2019.
Note that big data in the form of Google Trends suggests heightened interest in the possibility of recession.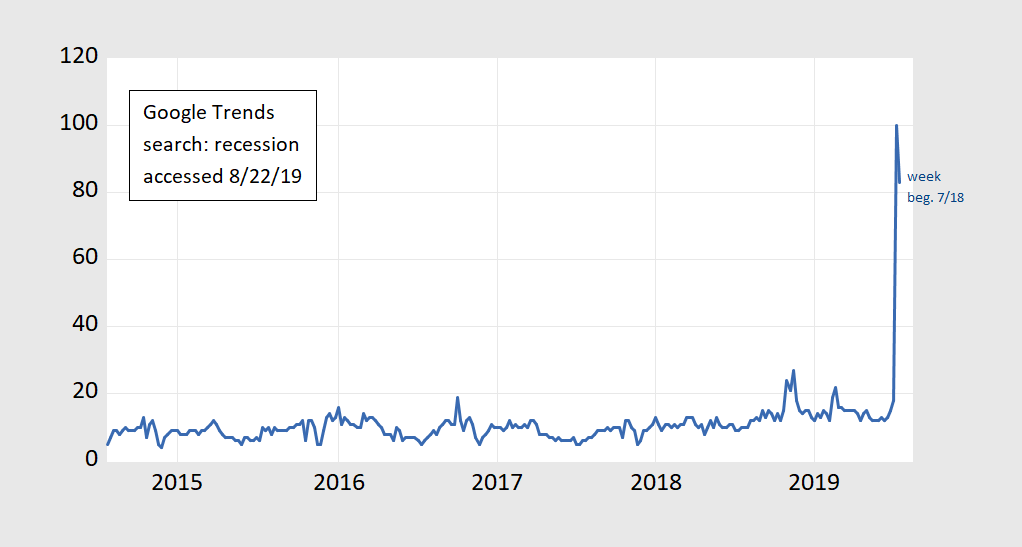 Figure 3: Google Trends: search word "recession". Accessed 8/22/2019, 5:10pm Pacific.