Goldman Sachs reported out their forecast. Don't be deceived by the "snapback" in growth rates…the levels look grim.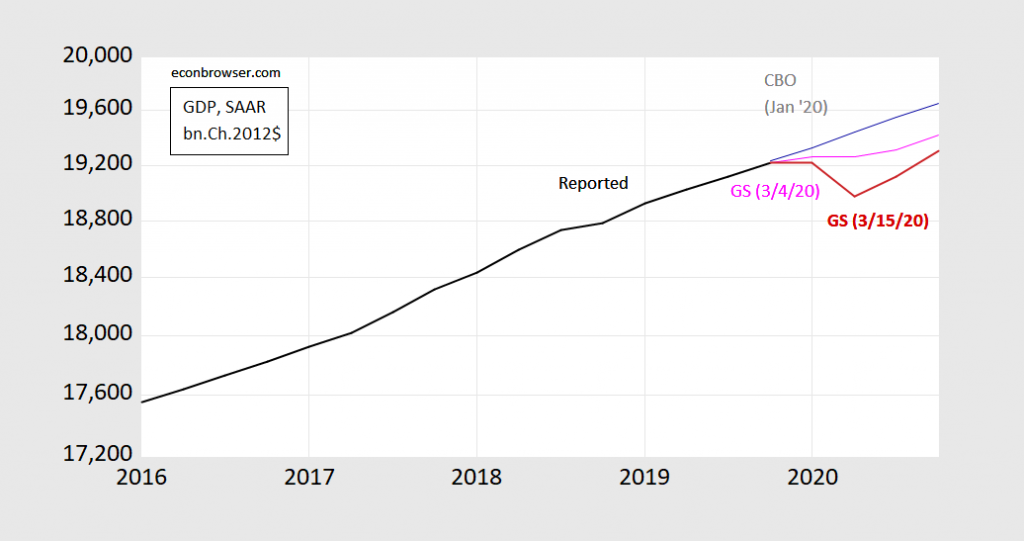 Figure 1: GDP (black), CBO January 2020 forecast (gray), Goldman Sachs March 4 forecast (pink), Goldman Sachs March 15 forecast, all in bn.Ch.2012$, SAAR. Source: BEA 2019Q4 2nd release, CBO Budget and Economic Outlook (January 2020), Goldman Sachs, and author's calculations.
Note the 15 March forecast predates the Fed action going to the ZLB.
The probability of recession remains elevated.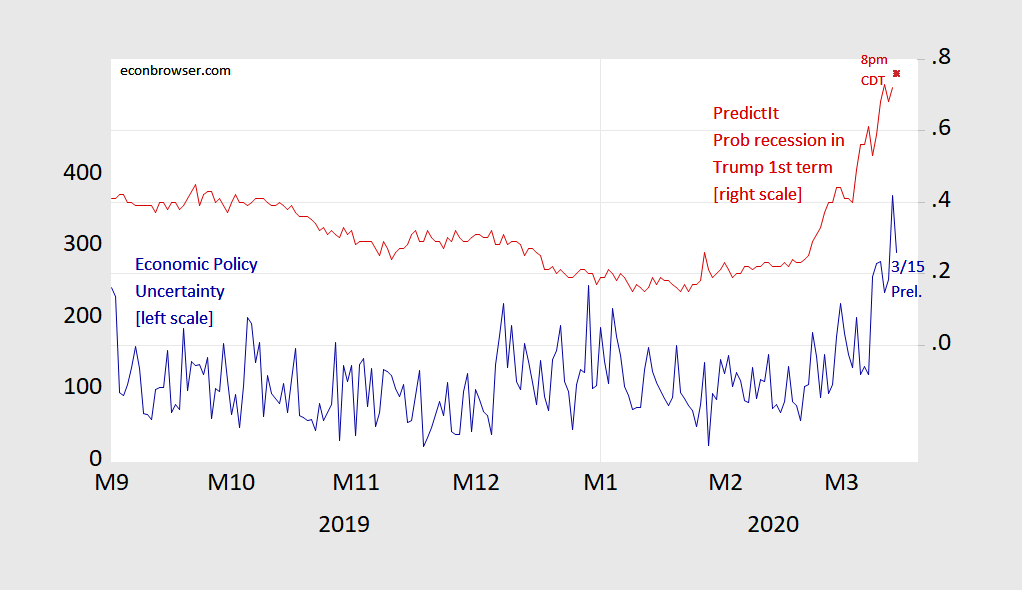 Figure 2: Economic Policy Uncertainty index (blue, left scale), PredictIt odds of recession (red, right scale). Source: policyuncertainty.com, PredictIt.