The economy is collapsing. That's not news. What is interesting is that nonresidential fixed investment has been falling since 2019Q1.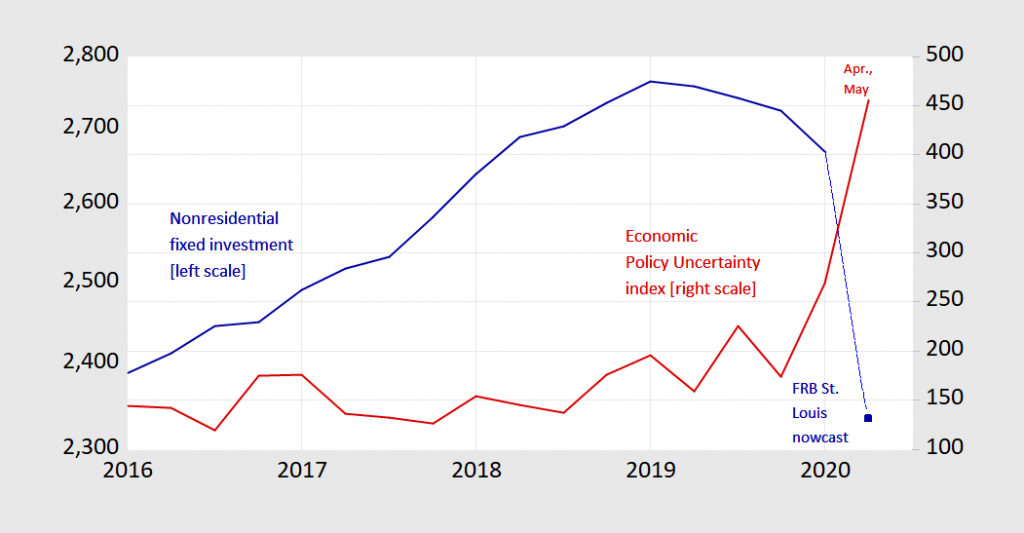 Figure 1: Nonfarm fixed investment in billions Ch.2012$ SAAR (blue, left log scale), and Economic Policy Uncertainty index (red, right scale). 2020Q2 investment is St. Louis Fed nowcast as of 6/1; 2020Q2 EPU is for first two months, as of 6/1. Source: BEA 2020Q1 2nd release, St. Louis Fed FRED, policyuncertainty.com and author's calculations.
Policy uncertainty seems poised to remain high, given underlying conditions, and Mr. Trump's inability to implement coherent health and economic policies and tendency to exacerbate civil disorder.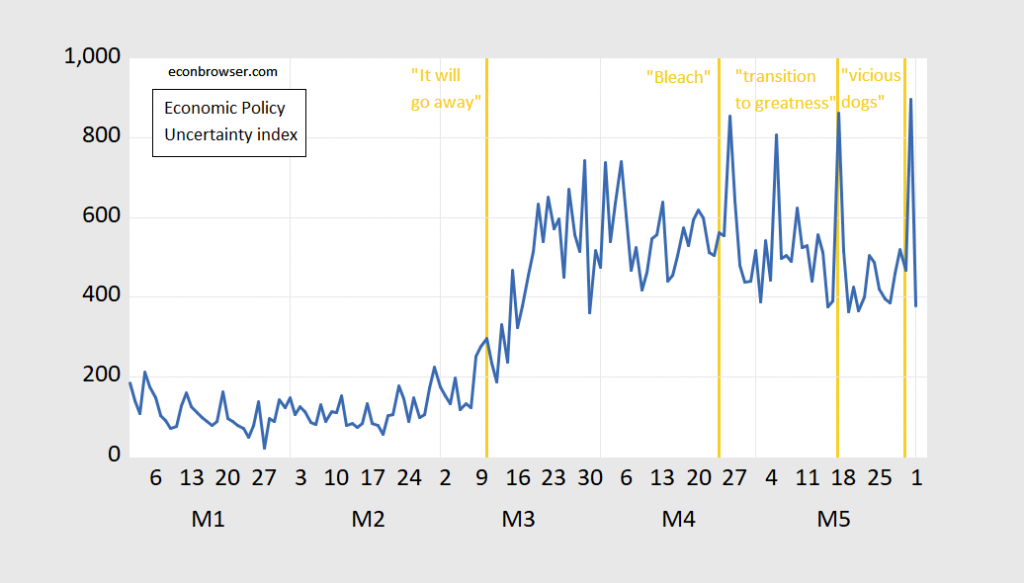 Figure 2: Economic Policy Uncertainty index, daily (blue), as of 5/31/2020. Source: policyuncertainty.com.
Will policy uncertainty be a sufficient drag to make the recovery a determined "L"? One thing to remember: while services and nondurables consumption is about 3 times as large as nonresidential investment and durables consumption, the standard deviation of changes are respectively $80 billion (SAAR) and $47 billion (2016-2020).
If Republicans continue to obstruct transfers to the states, it is hard to see what supports sustained recovery.