In terms of Covid-19 challenges. From Goldman Sachs today: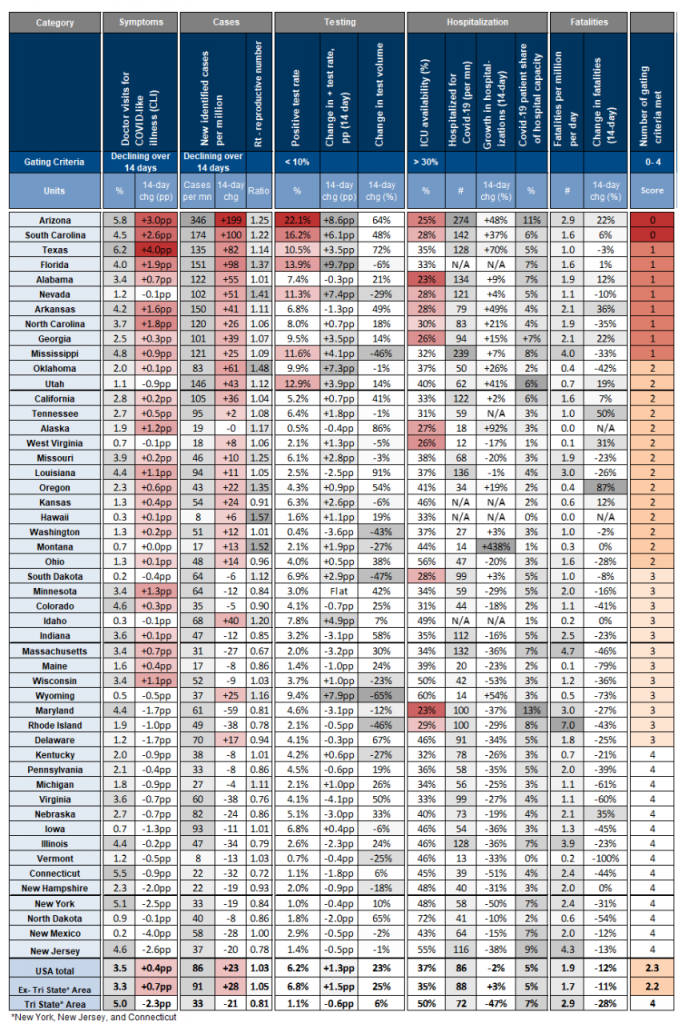 Source: Blake Taylor, "State-Level Coronavirus Tracker: June 24," Goldman Sachs, June 24, 2020.
To be precise, I guess it's the South plus Arizona.
Update, 4:21 Pacific. Map based on table above.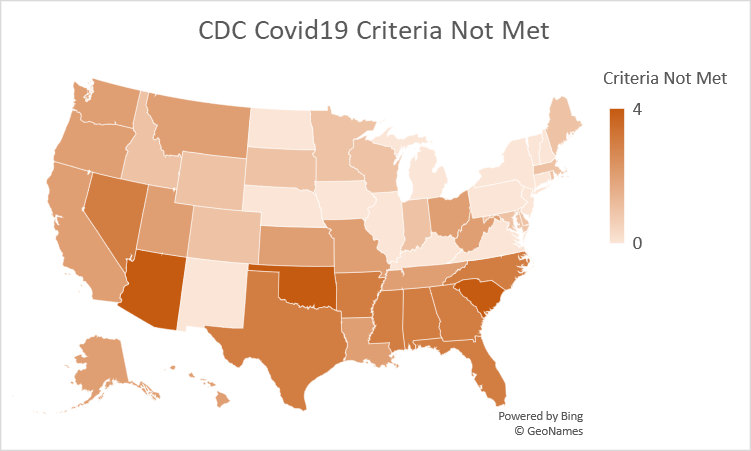 Update, 6/25, 1PM Pacific: Bruce Hall comments:
We certainly should expect deaths to increase if the rate of infection is actually higher and not an artifact of more extensive testing which may only be exposing cases that previously would not have been detected (asymptomatic). If the latter is the case, then the fatality rate for Covid-19 is lower than previously calculated.

If your contention is correct, we should already be seeing increasing deaths since most state opened for business the first week of June.
Here is the relevant graph as of today: