It seems to me unlikely, looking at correlations and lags, that we are indeed "rounding the corner" on the pandemic.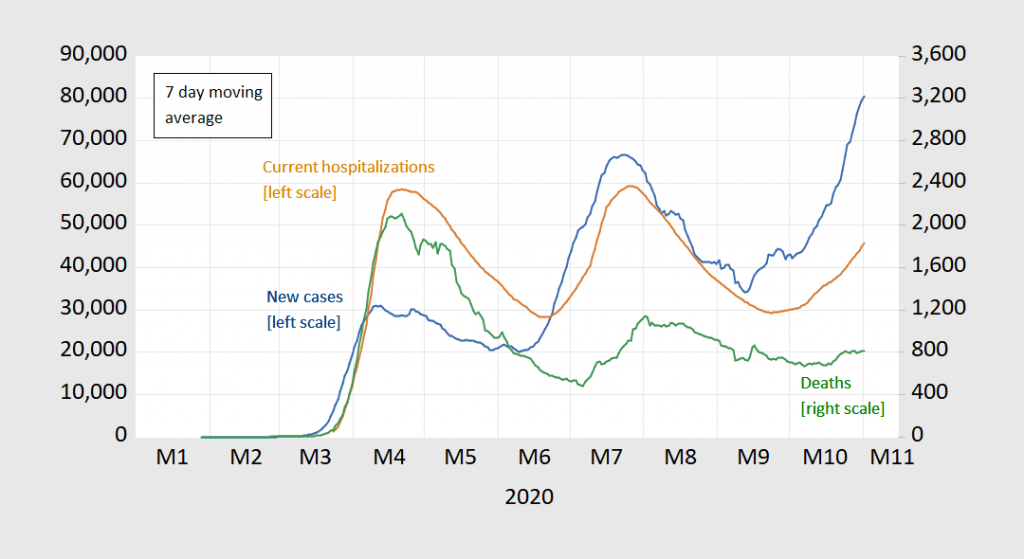 Figure 1: Covid-19 new cases (blue, left scale), current hospitalizations (brown, left scale), deaths (green, right scale). Source: CovidTrackingProject, accessed 11/1/2020. 
Note the designated Covid-19 fatalities likely understates the true number of deaths, as discussed in this post.