There's a rumored plan by Senators Romney and Sinema to raise the minimum wage to $11. Assuming the phase is four years (as in the proposed Cotton plan to raise to $10) starting in June 2021, the trajectory of the real minimum wage looks like: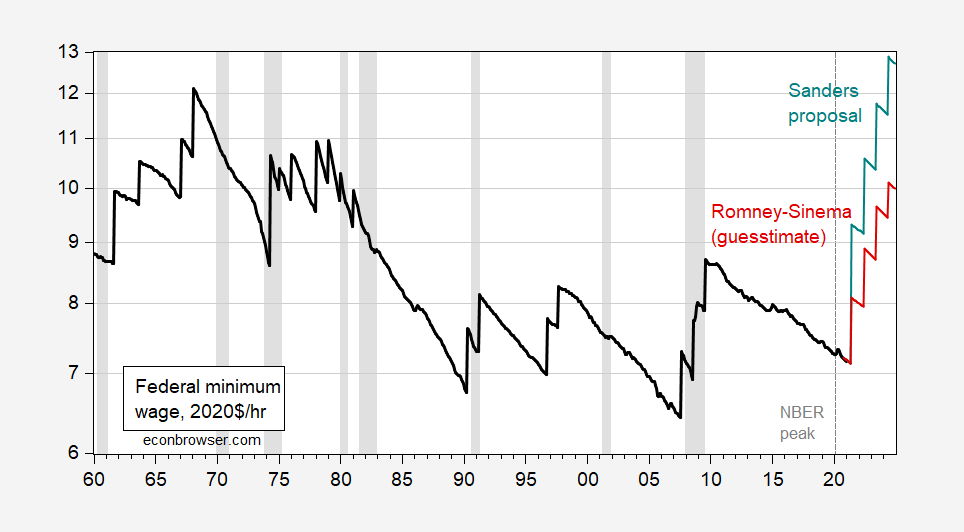 Figure 1: Federal minimum wage in 2020$ (black), under Romney-Sinema proposal, assuming 4 year phase in (red), and Sanders proposal (teal). NBER defined recession dates and NBER peak shaded gray. Quarterly CBO CPI projections interpolated by quadratic match. Source: BLS, CBO (February 2021), NBER, author's calculations.
If the minimum wage is raised to $11 in June 2024, then the real wage will match that last seen in February 1980.
CBO has just revised their interactive tool for evaluating minimum wage proposals.