Here's a time series plot of 12 month moving averages of monthly global temperature anomalies for the northern hemisphere, both for land and ocean (blue) and land (red), (in degree C). Note: June is not included…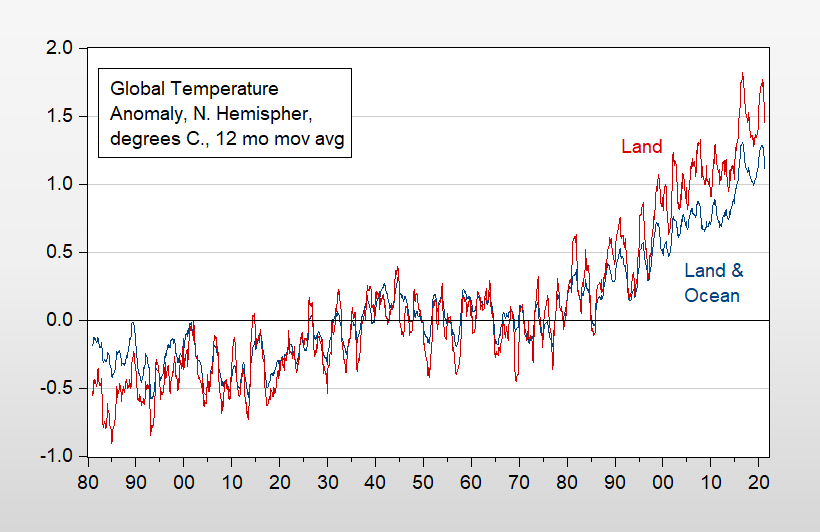 Figure 1: Global Temperature Anomaly for Northern Hemisphere, land and ocean (blue), and land (red), in degrees Celsius, 12 month moving average (through May 2021). Source: NOAA NCDC, and author's calculations. 
I expect the usual suspects to weigh in on how this is immaterial (CoRev, Bruce Hall, Steven Kopits), although some of the other skeptics of global climate change and/or anthropogenic sources (tj, cthomson, Ricardo aka Dick aka DickF) have seemingly dropped off the world.