The answer depends on the deflator.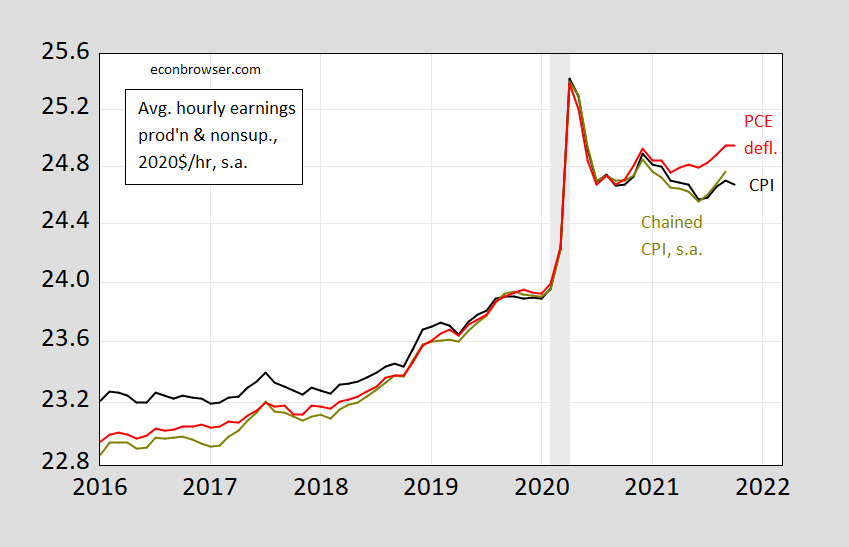 Figure 1: Average hourly earnings for private nonfarm payroll employment (production/non-supervisory workers) in 2020$/hr, deflated by CPI (black), by PCE deflator (red), and by Chained CPI (chartreuse). Chained CPI seasonally adjusted using X12/ARIMA X11. October observations calculated using nowcasted CPI, PCE deflator. NBER defined recession dates shaded gray. Source: BLS, BEA, Cleveland Fed, and author's calculations.
In all cases, the real wage in October is higher than it was at the last NBER peak (2020M02). The relative gain in October is 2.9% for CPI deflated, 3.9 for PCE deflated, and 3.4% for Chained CPI (in September).