Following up on the last post, here is a graph of three major economies.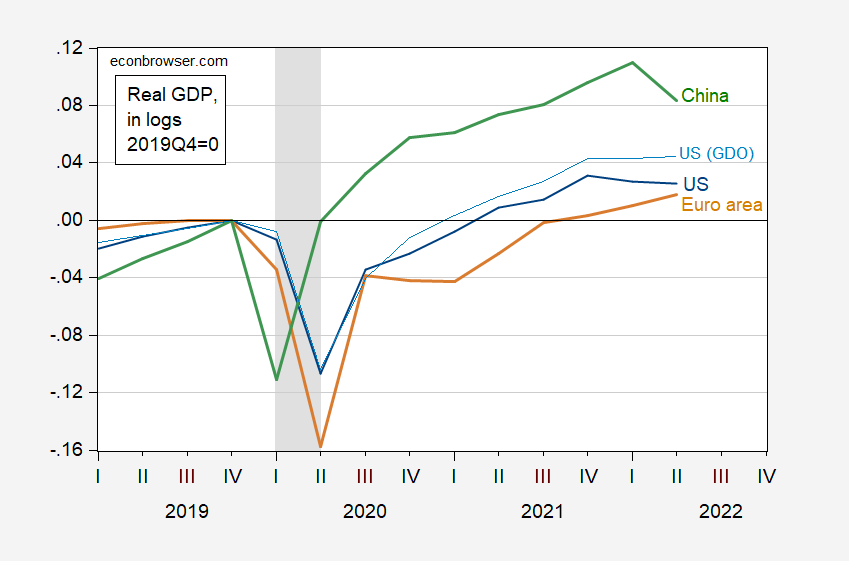 Figure 1: Real GDP for US (blue), for Euro area (tan), for China (green), and GDO for US (light blue), all in logs, 2019Q4=0. NBER defined peak-to-trough recession dates for United States shaded gray. Source: BEA, Eurostat, via FRED, China NBS, NBER, and author's calculations.
At current exchange rates, these three economies account for about 60% of world GDP (China is about 20%, US about 25%).
The sharp drop in Chinese GDP in Q2 highlights the threat to global economic output posed by the Chinese government's current approach to dealing with the pandemic.