From CNN:
China's major stock indices and its currency have opened sharply lower Monday, as widespread protests against the country's stringent Covid-19 restrictions over the weekend roiled investor sentiment.
Here are data over the past week for China and HK stock markets and the CNY: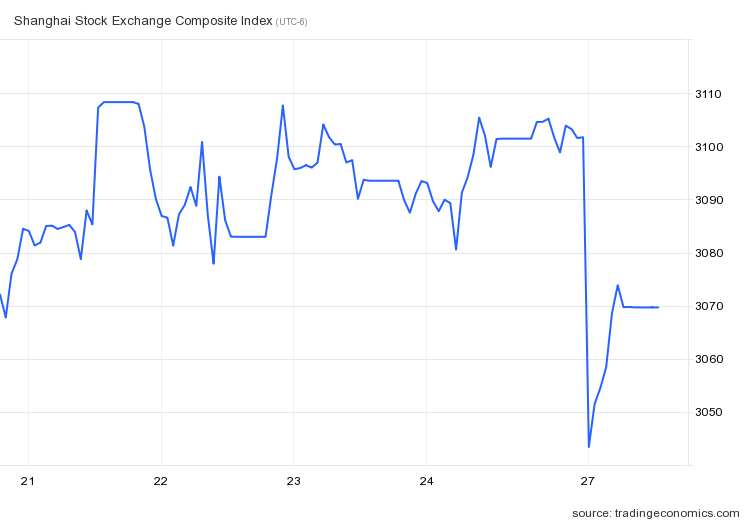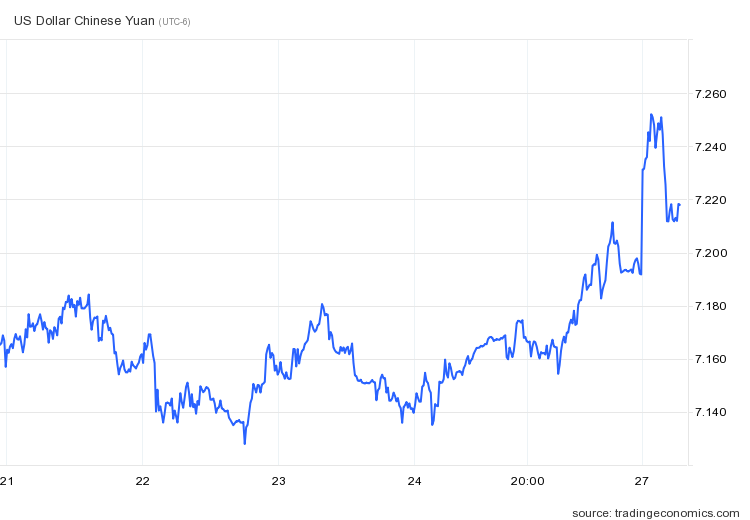 The Hong Kong market also tanked.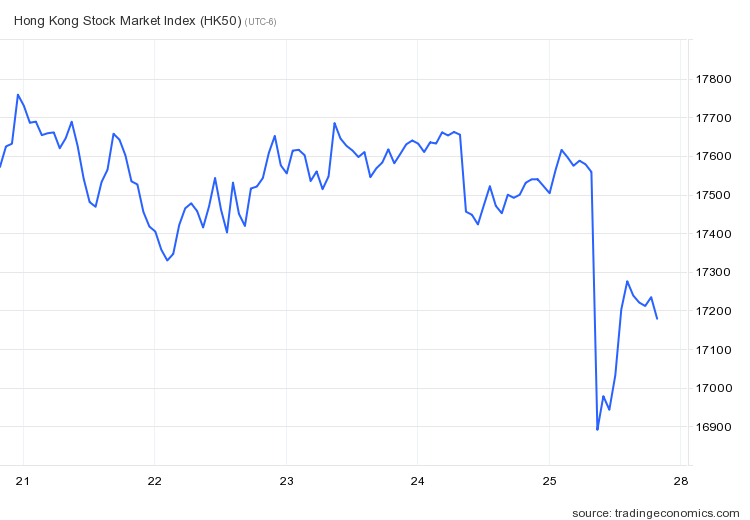 NYT article. Bloomberg, live coverage.