Nominal consumption above consensus (1.8% m/m vs. 1.3%). Personal income was 0.6% m/m, vs. consensus 1%. The NBER BCDC looks at real consumption and real income ex-current transers for conjunctural analysis. These are plotted below, along with with real manufacturing and trade industry sales.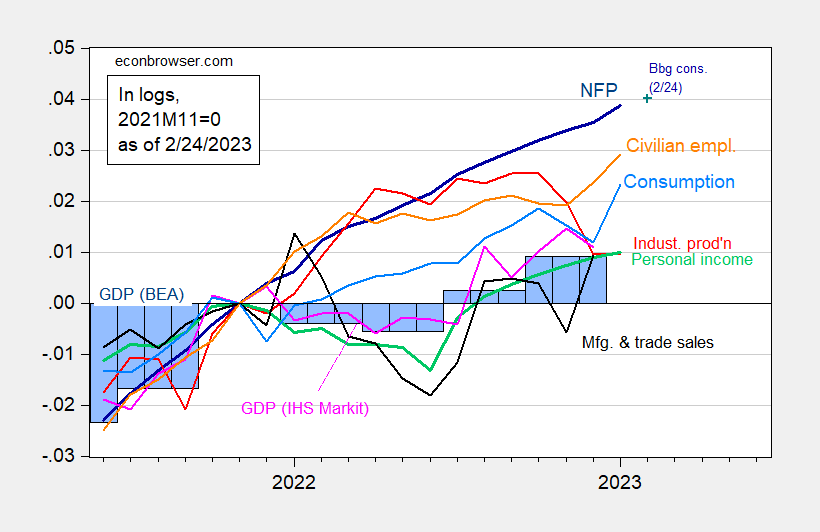 Figure 1: Nonfarm payroll employment, NFP (dark blue), Bloomberg consensus of 2/24 (blue +), civilian employment (orange), industrial production (red), personal income excluding transfers in Ch.2012$ (green), manufacturing and trade sales in Ch.2012$ (black), consumption in Ch.2012$ (light blue), and monthly GDP in Ch.2012$ (pink), GDP (blue bars), all log normalized to 2021M11=0. Q3 Source: BLS, Federal Reserve, BEA 2022Q4 2nd release via FRED, IHS Markit (nee Macroeconomic Advisers) (2/1/2023 release), and author's calculations.
Strong labor market, spending and income numbers all suggest no recession in place yet. GDPNow is at 2.7% q/q SAAR for Q1; but IHS Markit/SP Global has upgraded its tracking estimate to -0.3%.