From TradingEconomics, accessed just now: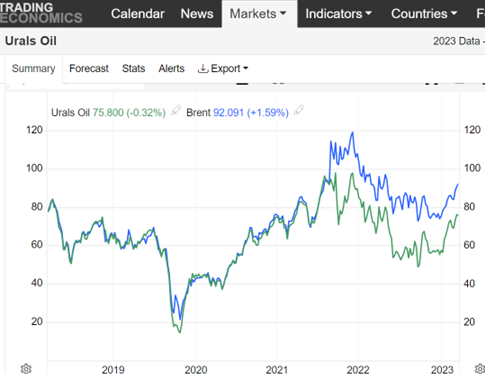 Source: TradingEconomics.com, accessed 9/12/2023.
The Urals percent discount relative to Brent is about the same in the last observation plotted as the week of 2/27/2022.
Is Brent likely to break $100? Latest DoE EIA forecasts (September, as of today) forecast peaks at $92.7 in 2023Q4.