Philadelphia Fed coincident indices for Kansas have been revised downward, along with forecasts.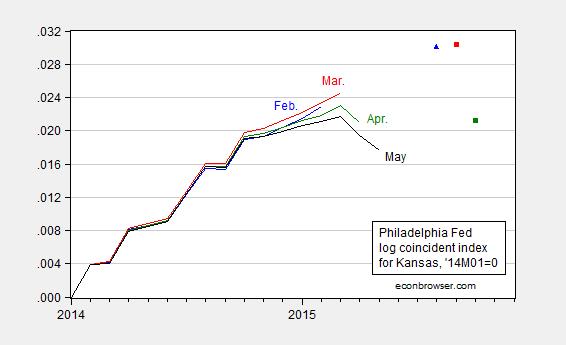 Figure 1: Log coincident index for Kansas, from February release (blue), March (red), April (green) and May (black), along with corresponding forecasts implied by leading indicators. All normalized to 2014M01=0. Source: Philadelphia Fed coincident, leading, and author's calculations.
The forecast for May (corresponding to the black line) will be released on Friday. This will help us determine whether the slowdown is likely to continue.