So said Republican Presidential candidate Donald Trump. Pay no heed to the massive wildfires. And temperature readings.
Here is a map of current fires in the US (see here for Canada):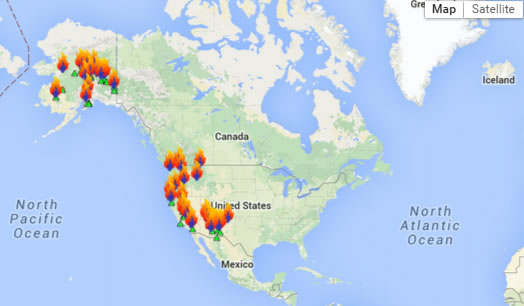 Source: NOAA.

July was the hottest on record (w/o reference to statistical significance).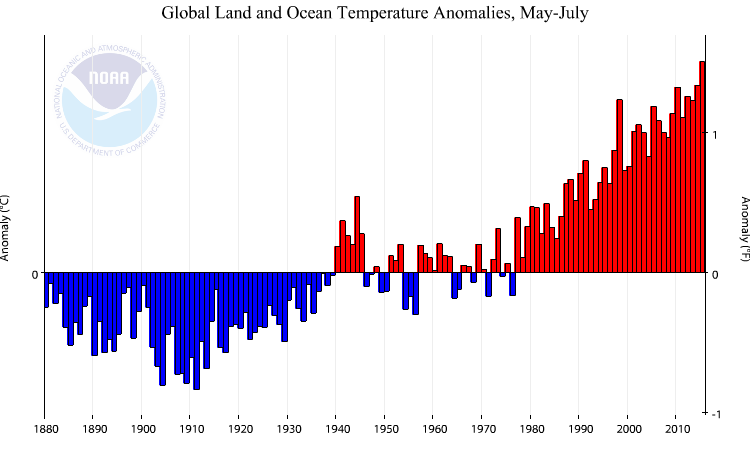 Figure 1: May-July global surface temperature anomalies. Source: NOAA.

From NY Times:
Global warming caused by human emissions has most likely intensified the drought in California by 15 to 20 percent, scientists said on Thursday, warning that future dry spells in the state are almost certain to be worse than this one as the world continues to heat up.

…

"This would be a drought no matter what," said A. Park Williams, a climate scientist at the Lamont-Doherty Earth Observatory of Columbia University and the lead author of a paper published by the journal Geophysical Research Letters. "It would be a fairly bad drought no matter what. But it's definitely made worse by global warming."
Update, 8/22, 11am Pacific: See also this NY Times article, reported from Walla Walla, near my hometown in Eastern Washington.
Update, noon Pacific: On reading this document, it occurs to me that Donald Trump's current worldview (who knows what it will be tomorrow) is a perfect representation of a perspective held by a certain group of Americans. This is illustrated in this Venn diagram: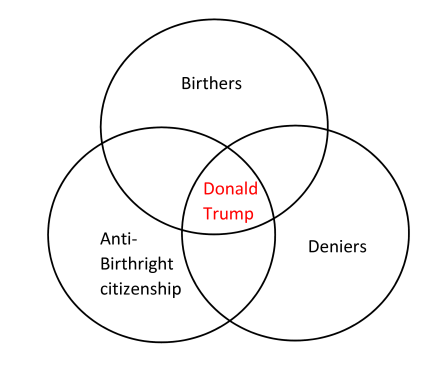 In this sense, he is a perfect distillation of a segment of one American political party.
Update, 8/28 8pm Pacific: And here is Donald Trump on negotiating with Japan and China.