New industrial output numbers, including for manufacturing, confirm a slowdown in at least part of the tradables sector.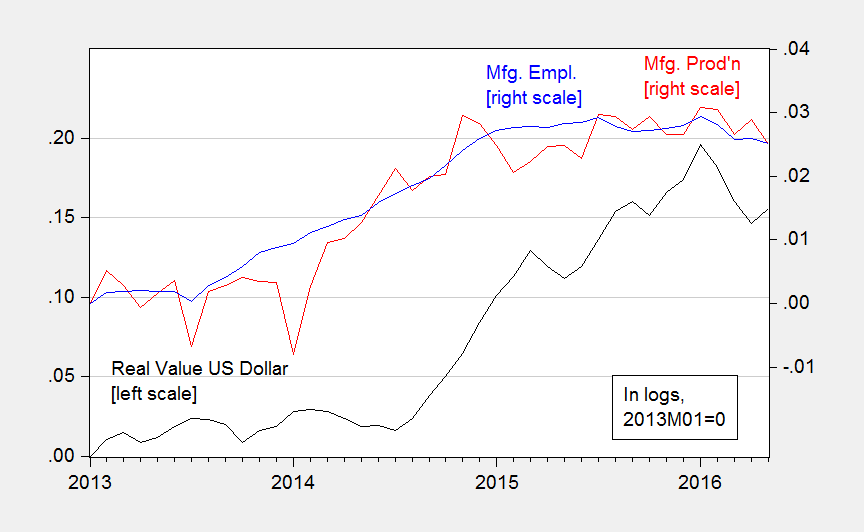 Figure 1: Real value of the US dollar against broad basket (black, left scale), manufacturing production (red, right scale), manufacturing employment (blue, right scale), all in logs, 2013M01=0. Source: Federal Reserve Board, BLS, and author's calculations.
Both production and employment now on a slight downturn, despite recent dollar depreciation. The dollar is 14% higher in log terms relative to mid-2014.