As noted in the NYT, the President cited this NERA study, commissioned by the American Council for Capital Formation, and the U.S. Chamber of Commerce. Why didn't the President rely upon his own experts within the White House?

Because: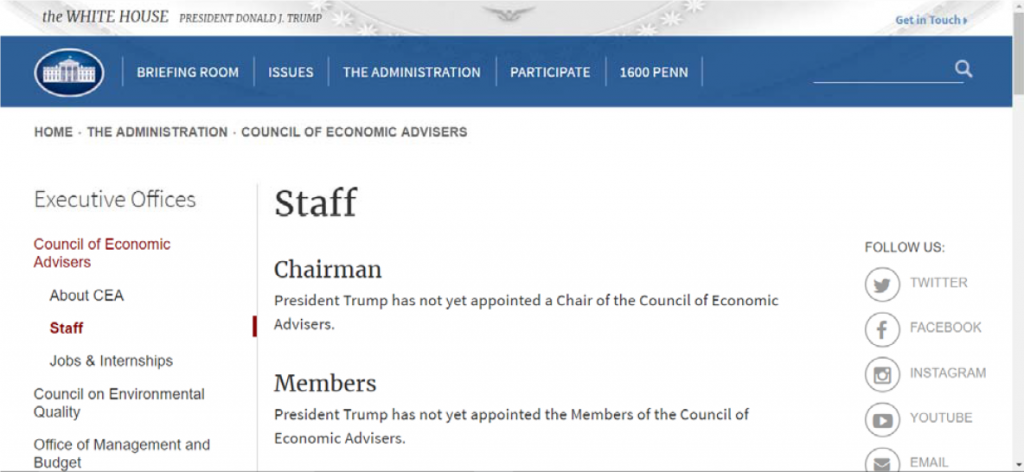 (screen shot 8:28PM Central 6/2/2017)
While it's true the Administration has formally nominated Kevin Hassett to CEA chair, it was painfully late that his name was broached.
Of course, there is a separate question whether the President would have listened to Dr. Hassett, even if he had been in place, given what the President has done with information he's been given by the intelligence services.