The economy plugs along much as it did before the election, while the stock market hits new highs. What about other variables?
First, the yield curve and the dollar are at levels lower than what was recorded on the eve of the election. The former suggests slower anticipated growth relative to pre-election. The lower dollar suggests less of an anticipated economic boom relative to foreign countries.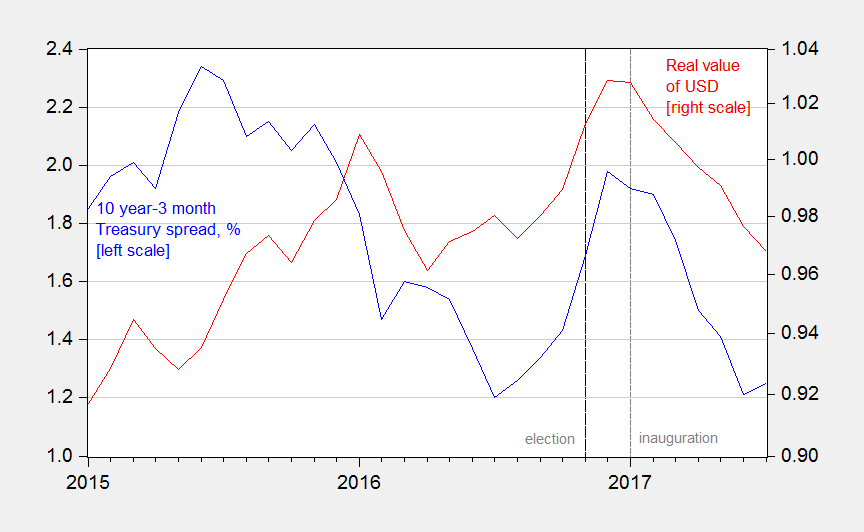 Figure 1: Ten year minus three month secondary market Treasury yield, % (blue, left scale), and real value of US dollar on broad basis, 1973M01=1 (red, right log scale). Source: Federal Reserve Board, and author's calculations.
Economic policy uncertainty, as measured by the Baker-Bloom-Davis index remains heightened, but less than what was recorded in November 2016.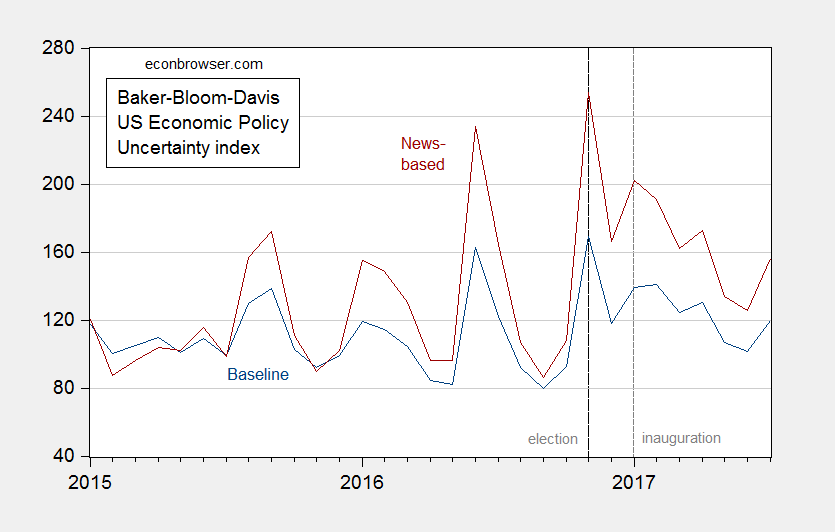 Figure 2: US Economic Policy Uncertainty baseline index (dark blue), and news-based (dark red). Source: policyuncertainty.com, accessed 7 August 2017.
High economic policy uncertainty is thought to depress particularly long-lived activity, like investment. This has not apparently been detectable in US aggregates (after all, importance of uncertainty does not mean offsetting expectations of higher aggregate demand don't matter), but the example of UK Brexit is sobering. Anecdotal information here.