Reader CoRev argues that economic uncertainty indicators such as the Baker, Bloom and Davis based on content analysis of newspaper articles are instances of GIGO (garbage in, garbage out). Here is a plot of another indicator suggesting current elevated uncertainty.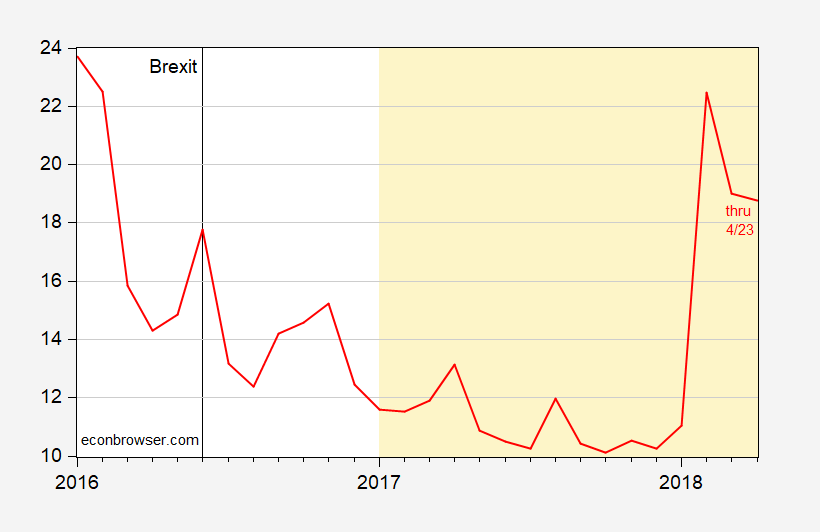 Figure 0: Measure of risk/uncertainty (red). Observation for April is data through 4/23.

This indicator is the VIX, which is "a measure of the stock market's expectation of volatility implied by S&P 500 index options". Compare against the criticized economic policy uncertainty (EPU) news index.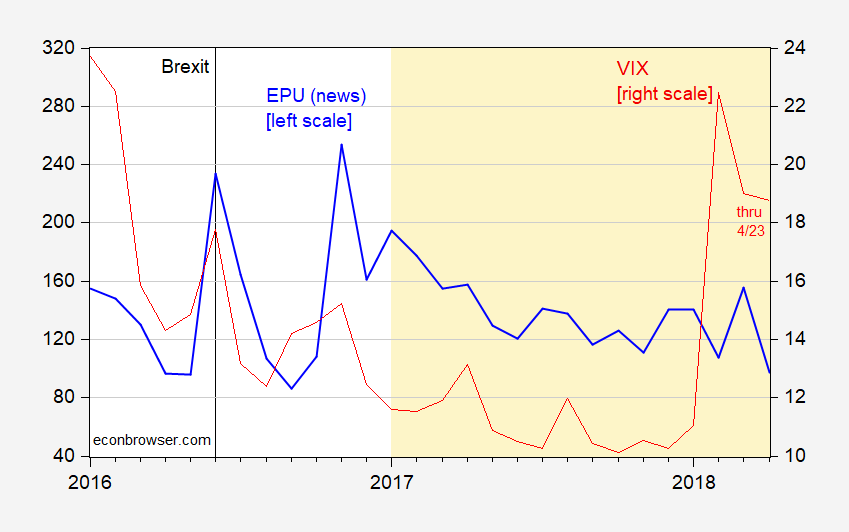 Figure 1: Economic Policy Uncertainty, news based (blue, left scale), and VIX (red, right scale). Data for April is average of daily data through 4/23. Source: policyuncertainty.com and FRED.
The EPU and the VIX covary (a regression of one on the other yields a statistically significant coefficient). The clear conclusion is that the VIX is left-biased.