Some see this as inversion imminent.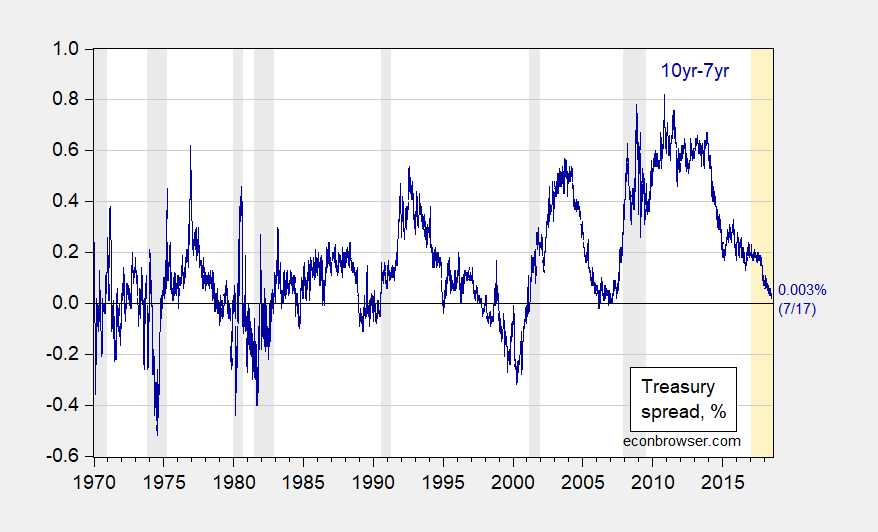 Figure 1: Ten year-seven year Treasury spread, % (dark blue). NBER defined recession dates shaded gray. Orange denotes Trump administration. Source: FRED, Treasury for 7/17, and NBER.
The more traditional Ten year-three month and ten year-two year spreads as of yesterday are shown here.