Not quite the Flying Dutchman, Peak Pegasus and its load of US soybeans finally docks at Dalian in China.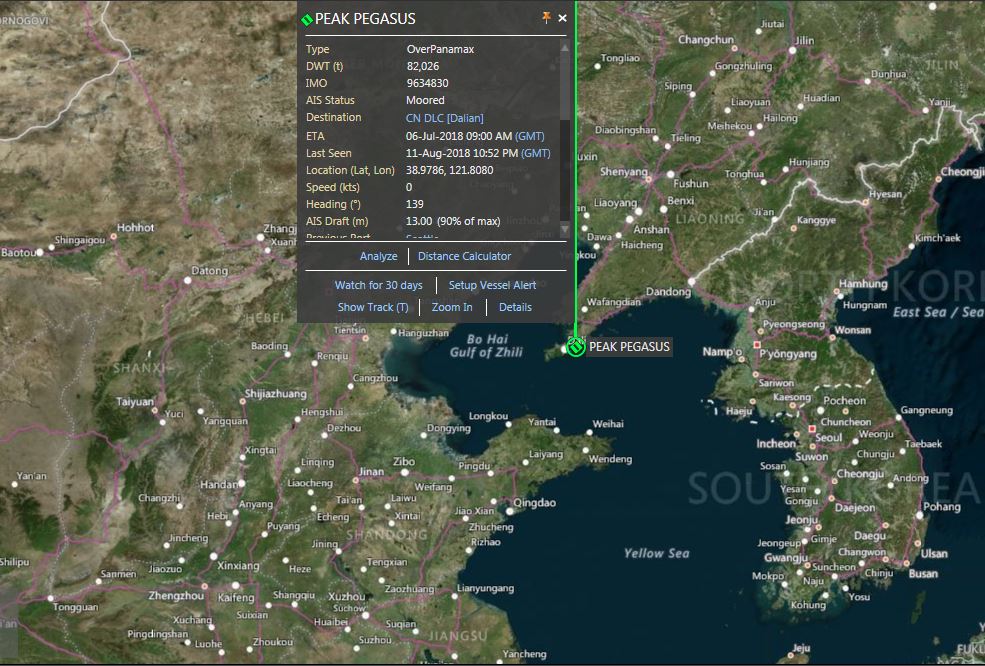 Source: Reuters.
To me, this suggests the owner of the ship's contents (trading house Louis Dreyfus) has decided that the tariffs are here to stay, and (given the transportation costs of moving to an alternative market) there is not a higher net price to be obtained (more, here). What decisions the other ships in the same situation take will be instructive about market participants' expectations regarding the trajectory of US soybean prices relative to Argentine and Brazilian soybeans.
November futures as of Friday suggest no recovery to pre-trade war levels.
Update, 11:45PM Pacific: As of Monday morning, the decline continues.