Just in case you were still wondering.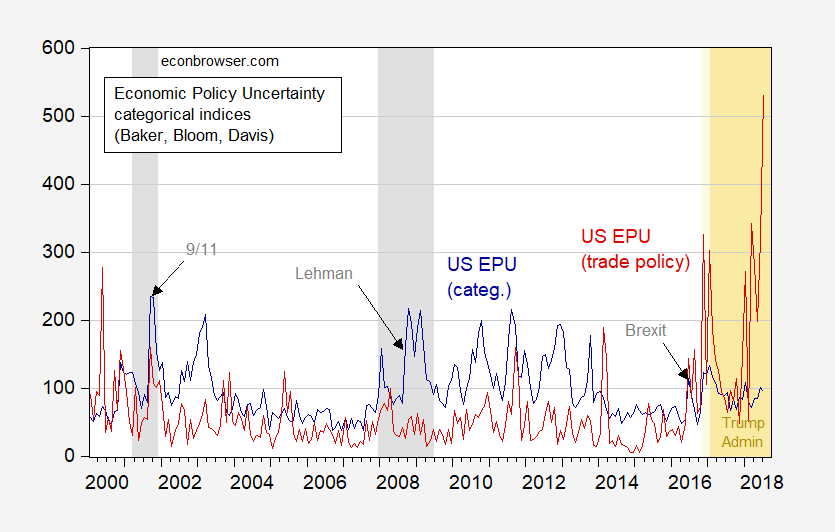 Figure 1: US Economic Policy Uncertainty (blue), and Trade Policy component (dark red), normalized to geometric mean 1985-2010=100. Source: PolicyUncertainty.com, categorical page
Does this uncertainty matter? Krol (2018) thinks both economic policy and trade policy uncertainty matters to varying degrees for FDI, imports and exports. Here, I'll just observe that inbound FDI has decreased, as has industrial equipment investment (what I think should be particularly sensitive uncertainty regarding exports).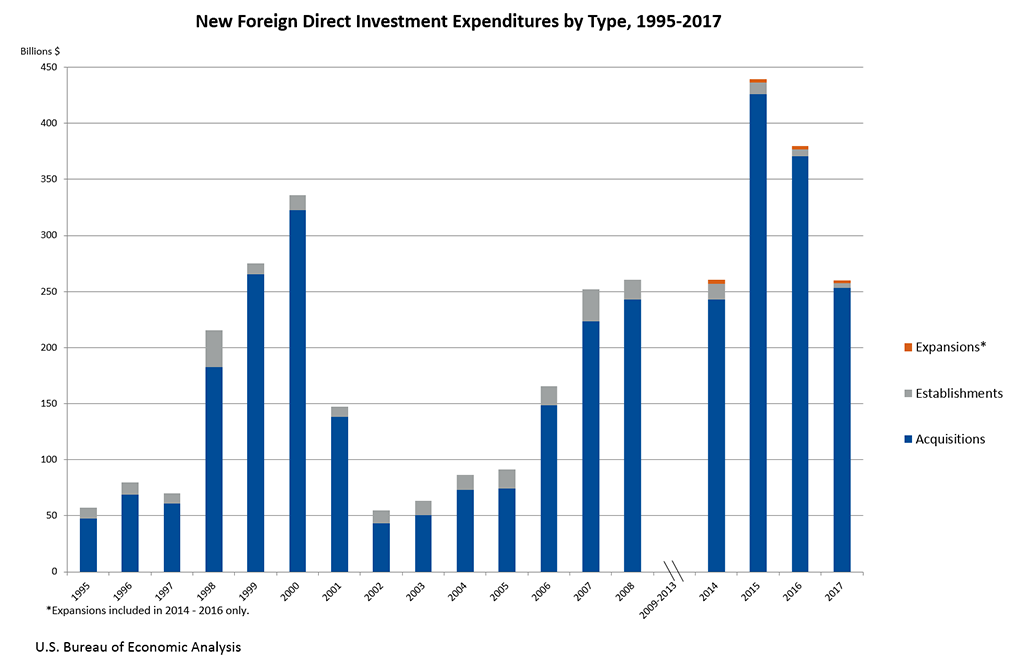 Source: BEA (July 11, 2018).
Inbound FDI has decreased measurably in 2017.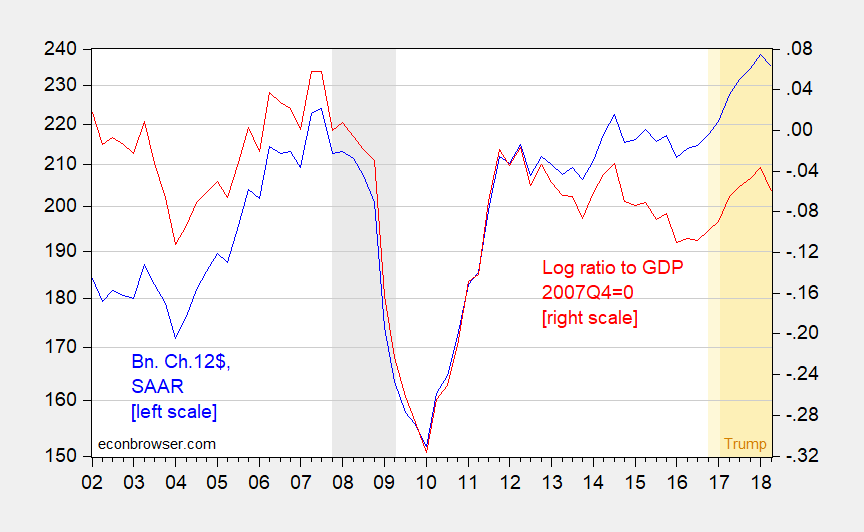 Figure 2: Investment in industrial equipment, in bn.2012$, SAAR (blue, left log scale), and log investment to GDP ratio, normalized to 2007Q4=0 (red, right scale). NBER defined recession dates shaded gray. Source: 2018Q2 advance GDP release, NBER, and author's calculations.
Investment in industrial equipment turned down in 2018Q2 by a remarkable 5.6% (q/q annualized rate). This number is preliminary, but as of now, this is a surprising outcome given the booming economy.