That's a title I borrowed from a paper by Barry Eichengreen; the actual title is "International environment and US monetary policy: a textual analysis" written by Laurent Ferrara and Charles-Emmanuel Teuf:
What role does the international environment play in shaping US monetary policy decisions? To measure its influence, we construct an international indicator extracted from minutes of Fed monetary policy committee meetings.
In a Taylor rule model, we show that the indicator has a significant and negative impact on the fed funds rate. Discussions centred more on the international environment may thus be associated with greater monetary policy easing.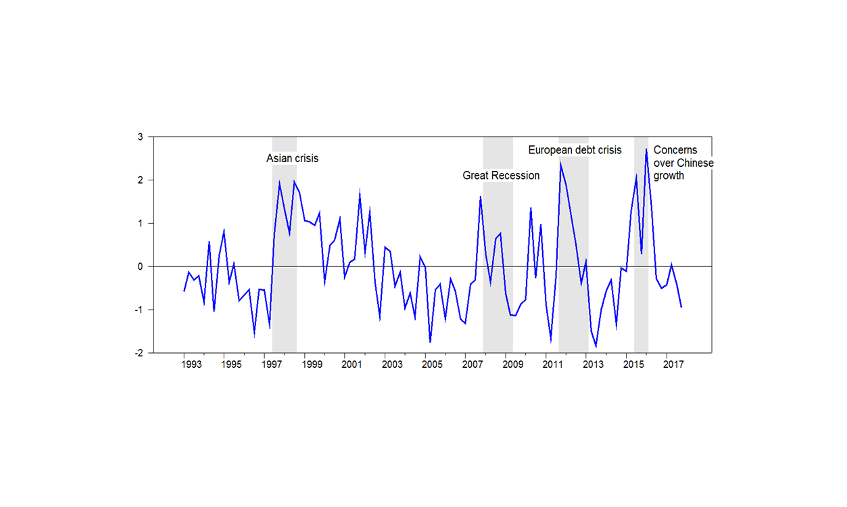 Chart: International environment indicator and major events affecting the global economy Note: The grey areas correspond to major international economic events. Indicator constructed from a textual analysis of FOMC minutes (1993-2017), authors' calculations
The entire post is here.