That's the title of an oped by Heather Boushey in The Hill. There's not much to disagree with in the article, but I think one graph of Kansas employment would've really driven home the conclusion.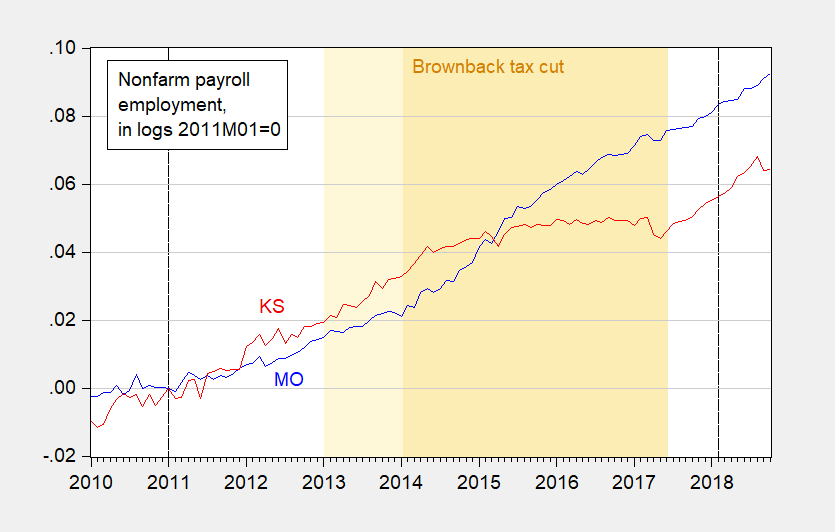 Figure 1: Nonfarm payroll employment in Missouri (blue) and in Kansas (red), both in logs 2011M01=0. Orange shading pertains to period during which tax cuts are in effect. Dashed lines denote beginning and end of Brownback governorship. Source: BLS, and author's calculations.
For comparison, I include the Missouri series, also normalized. It is hard to argue that the change in the Kansas series gradient is just coincidental with the end of the tax cut experiment.
I think I deserve apologies from those who wrote four years ago (in response to Whistling Past the Intellectual Graveyard) about giving supply side a chance: Bruce Hall, Ricardo (aka RicardoZ, Dick, DickF), Steven Kopits, and Rick Stryker.