I don't think so. But you be the judge:
First, look at how the minimum wage and employment in limited-service restaurants have evolved over time.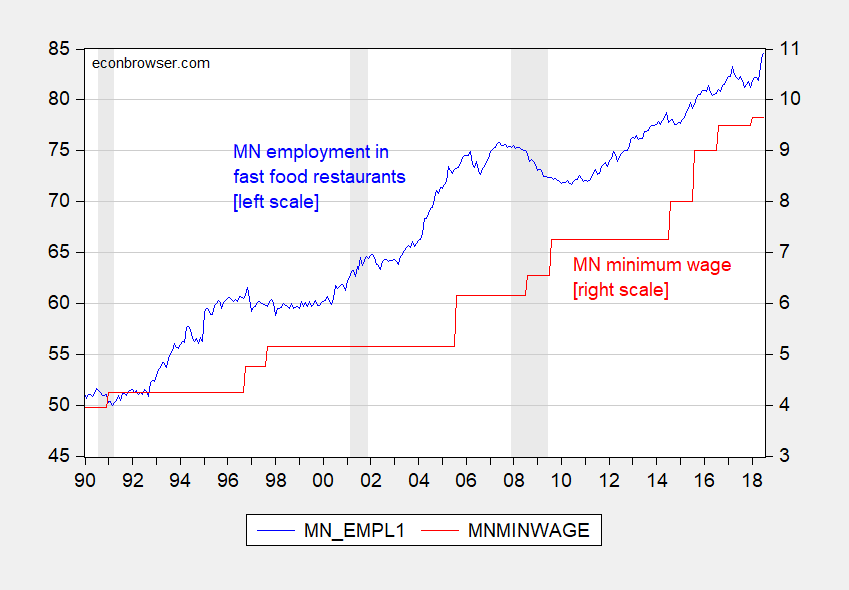 Figure 1 provides a cautionary note about trending variables. How about Minnesota versus Wisconsin (where there's been no action on the minimum wage over the Walker years)? This comparison is shown in Figure 2.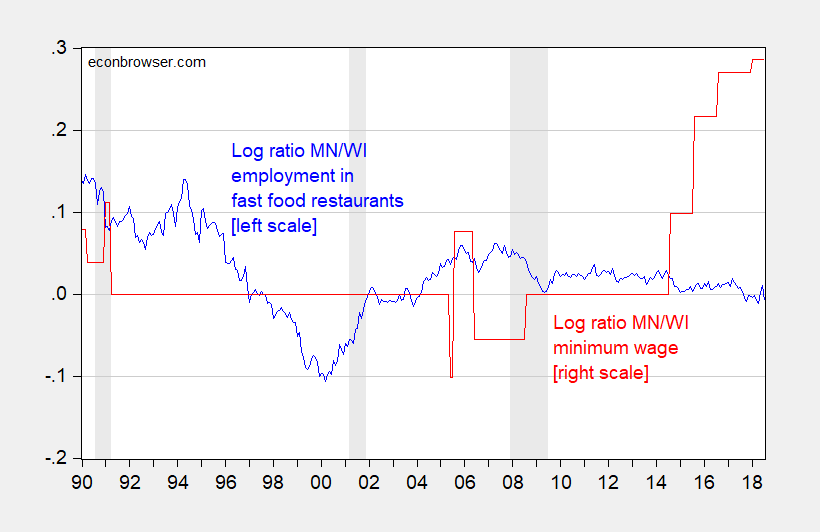 If you are tempted to say there's no obvious relationship between relative minimum wages and relative employment levels in limited service restaurants, well, I think you'd be justified. Here's a scatter plot of y/y growth rates, in Figure 3, along with a locally weighted regression fit.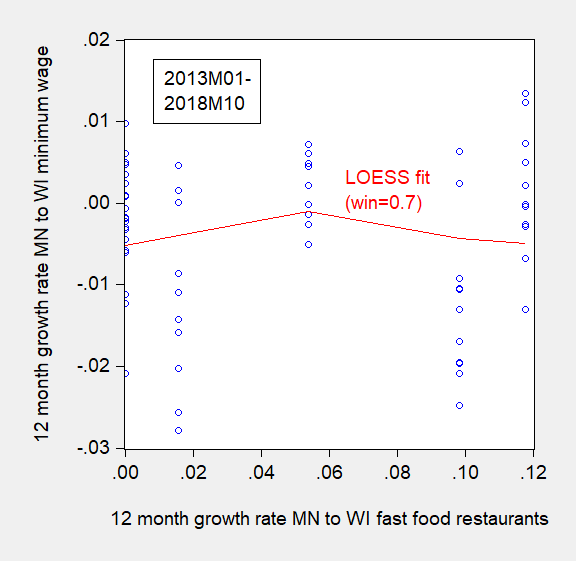 What about the fear that higher minimum wages would lead to higher prices? Inspecting Figure 4, I'd say it's hard to see a profound effect here as well.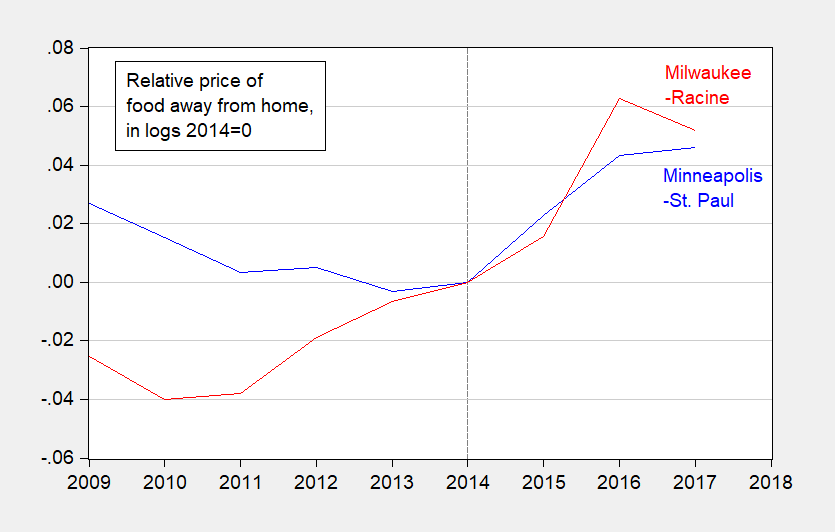 Unfortunately, the impact on fast food prices cannot be directly ascertained from the data. However, for all restaurants, it's hard to see a big impact.
Given these points, arguments that minimum wage increases negatively impact employment growth and restaurant prices need to be viewed with some caution. Further statistical analysis is contained in this working paper.