Of the 10yr-3mo spread.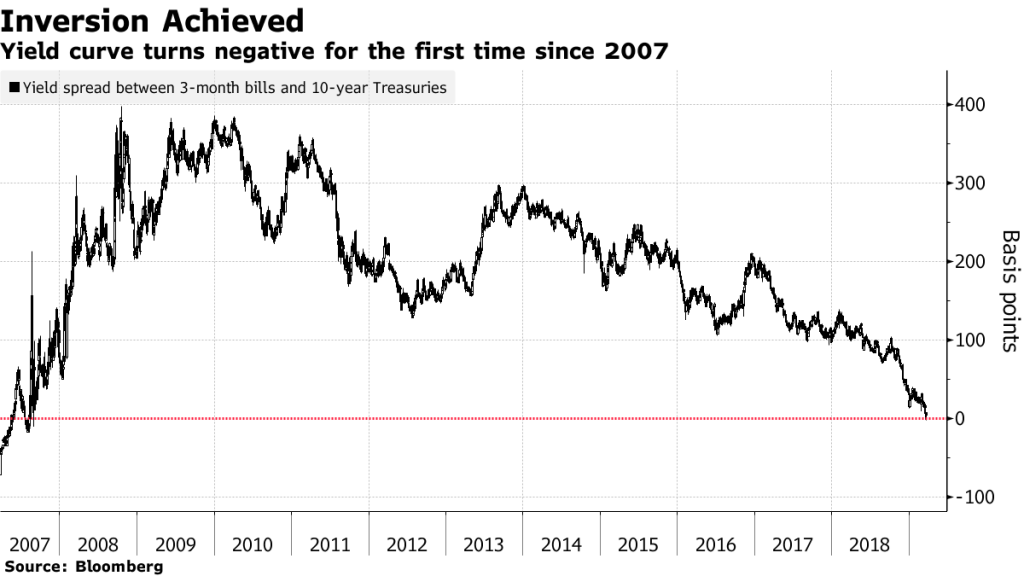 Source: Bloomberg.
For context, see what has happened each time an inversion of 10yr-3mo has occurred.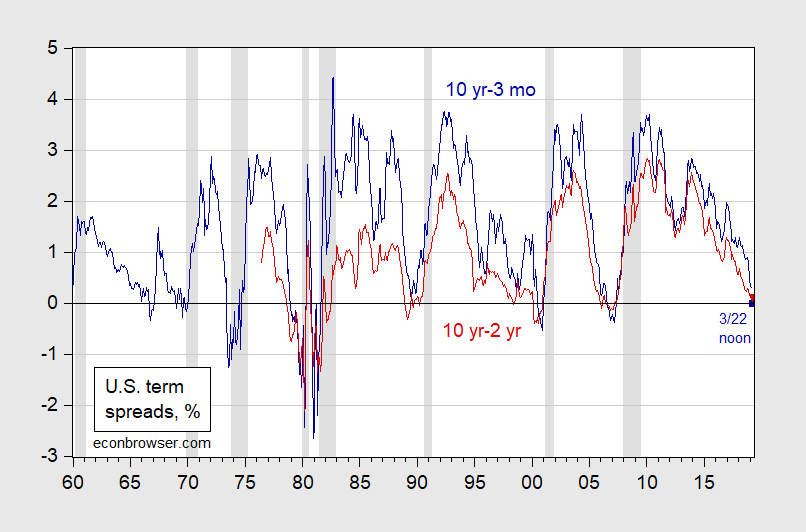 Figure 1: 10 year-3 month Treasury term spread (blue), 10 year-2 year Treasury term spread (red), March 2019 observations for 3/22 noon, all in %. Three month rate is secondary market. NBER defined recession dates shaded gray. Source: Federal Reserve via FRED, Reuters, NBER and author's calculations. 
For the implications, see Chinn and Kucko (2015). See also Klein (2018).
For implications for emerging markets, see Mehl (2006).
I hear that Mr. Trump is going to nominate Stephen Moore to be Fed governor. God help us all.
Update, 6pm Pacific: Market expectations of a Trump recession jump 0.37 to 0.40.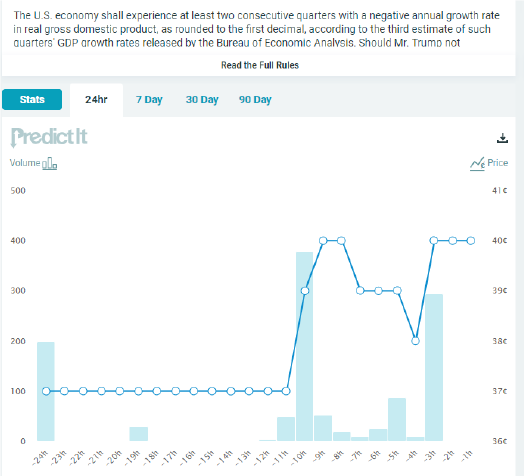 Source: PredictIt, accessed 22 March 2019 9PM Eastern.