That's the rationale, according to the Association of Global Automakers, as quoted in Car and Driver! Mr. Trump declares Section 232 tariffs for automobiles.
Thus, the Secretary found that American-owned automotive R&D and manufacturing are vital to national security.  Yet, increases in imports of automobiles and automobile parts, combined with other circumstances, have over the past three decades given foreign-owned producers a competitive advantage over American-owned producers.
So, far I can't access the report; in fact the Department of Commerce's Bureau of Industry and Security website has been down for hours.
Imposition of tariffs has been delayed by 180 days. Until then, expect continued uncertainty.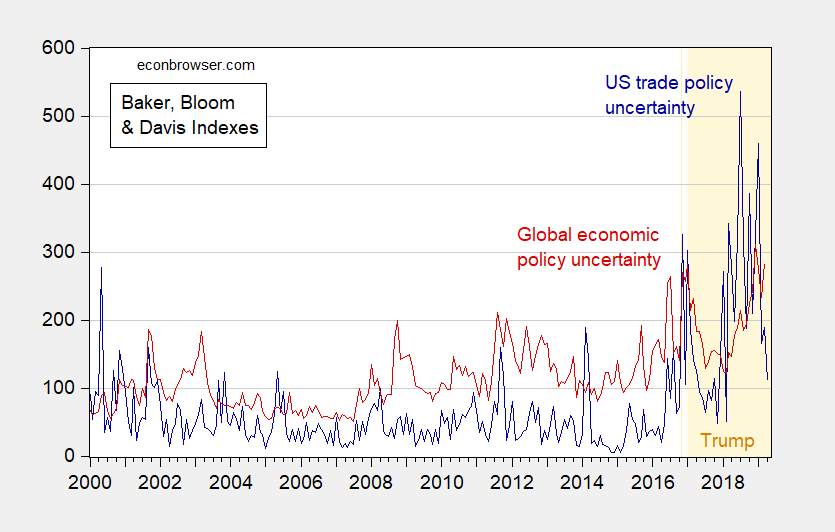 Figure 1: US Trade Policy Uncertainty categorical index (blue), and global economic policy uncertainty index (red). Trump administration shaded light orange. Source: policyuncertainty.com. 
Given the integrated cross-border nature of the automotive industry, an indiscriminate approach to tariffs will lead to chaos and much higher prices.