Going from August 22rd to 23rd,  front month futures dropped 12-6; the August 2020 futures price (which are an unbiased predictor of one year ahead spot prices) was down 8-4. Hence, farmers should prepare for a long, tough, period of self-inflicted (by the administration) damage.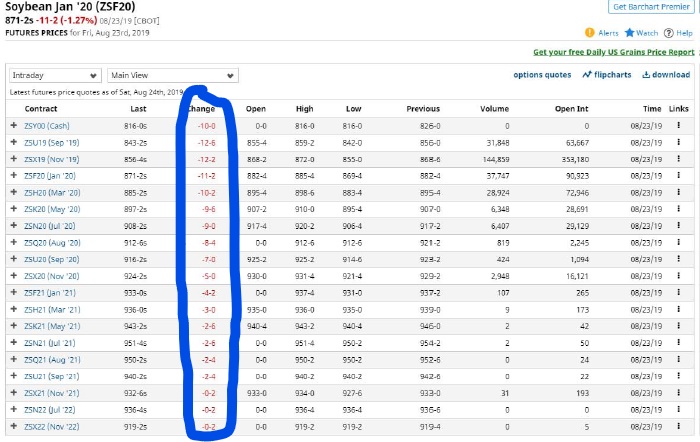 Source: Barchart.com, accessed 8/24/2019.
Given no real market moving agricultural news — aside from Mr. Trumps tweets tit-for-tat response to the Chinese tariff retaliation — we can ascribe about 2/3 of the current drop to long term impact on US soybean prices.
In other words, the market sees little prospect for a swift and positive resolution to the current US-China trade dispute.
The blip continues!