On July 9, 2018, reader CoRev disparaged futures prices as accurate predictors of future spot prices for soybeans, writing:
no one has denied the impact of tariffs on FUTURES prices. Those of us arguing against the constant anti-tariff, anti-Trump dialogs have noted this will probably be a price blip lasting until US/Chinese negotiations end. We are on record saying the prices will be back approaching last year's harvest season prices.
On 3/22, after Trump's announcement of the Section 301 action against China, the August 2019 soybean futures contract closed at 1030. As of today, the contract closed at 852.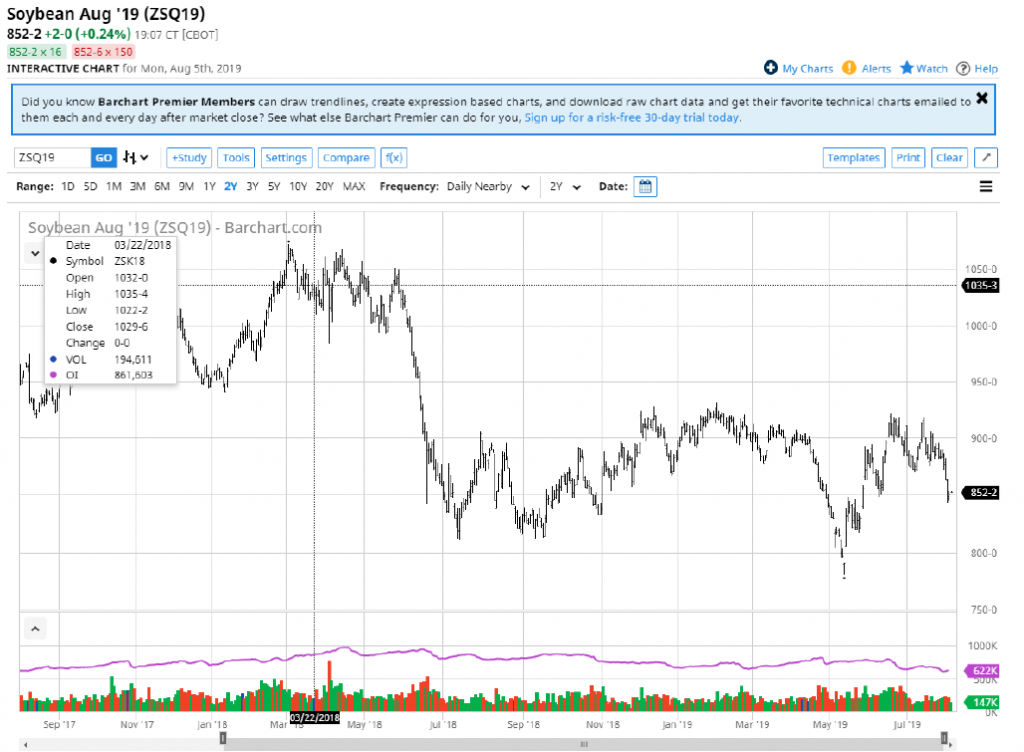 Source: Barchart.com accessed 8/4/2019, 7:30PM Central. Dashed line at 3/22/2018.
That's a 17.3% decline in the soybean price (as documented in Chinn and Coibion (2015), the futures expiring in one year is an unbiased predictor of the spot price one year hence; thus no need to worry about contango/backwardation). The "blip" has thus lasted 16 months, with no end in sight.
Trump's latest comments seem to suggest no resolution until after the 2020 elections. If so, then that would be a "blip" of 31 months.
So…tired…of…winning…
Update: And now, China has let their currency depreciate, big time…blows past 7!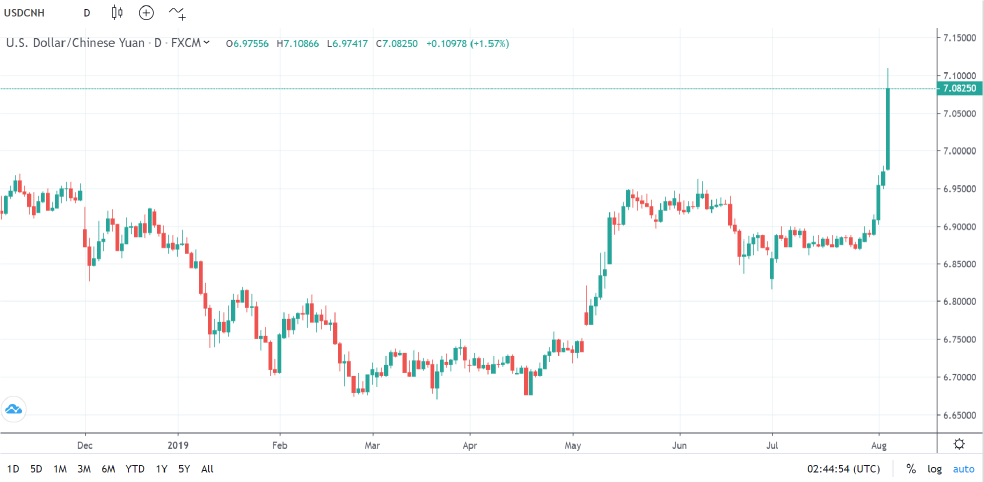 Source: tradingeconomics.com.