Well, over the past year, employment growth has been pretty lackluster in the Midwestern states that Trump was going to revive in terms of manufacturing … and in terms of agriculture…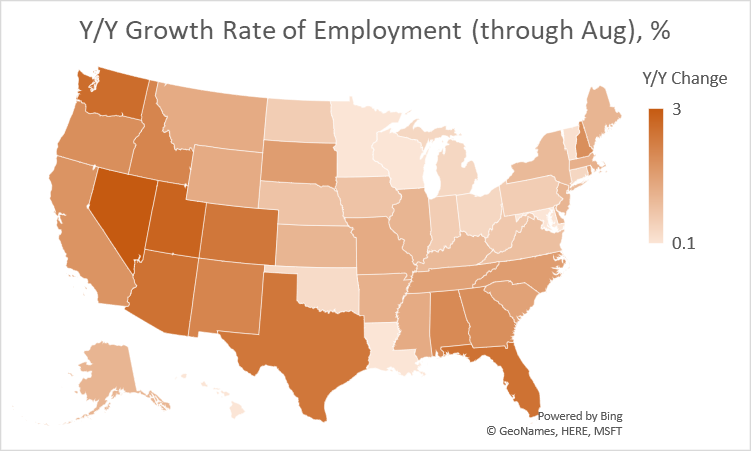 Source: BLS, August employment release.
The national growth rate is 1.38%. Minnesota, Wisconsin, Michigan, Indiana, Ohio and Pennsylvania have experienced relatively slow (below mean) nonfarm payroll employment growth.
It's of interest to note that the top six soybean producing states are Iowa, Illinois, Minnesota, Nebraska, Indiana and Ohio…