The video of Jim Hamilton's inaugural Juli Plant Grainger Institute lecture at the University of Wisconsin-Madison Economics is now up!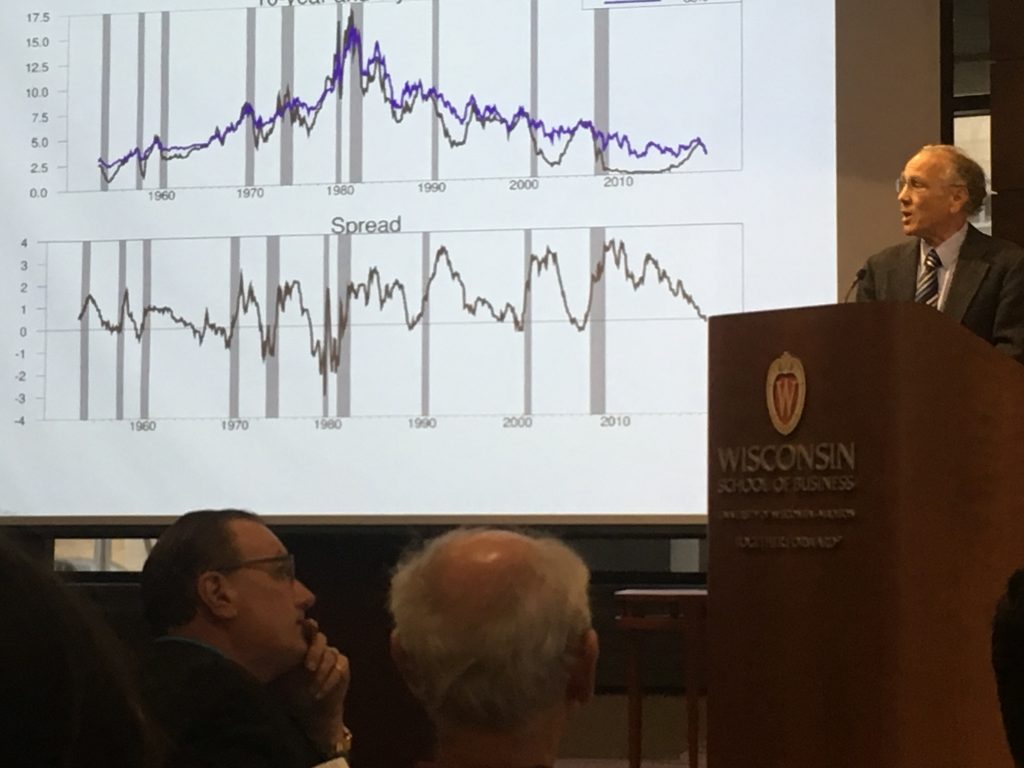 Click here for YouTube video.
Must see for anybody who is serious about critically reading the tea leaves regarding an incipient recession (Spoiler: As of 9/11, he was sceptical a recession had begun). Interesting conjecture about using holding period returns on Treasury securities of different maturities to isolate a expectations hypothesis of term structure component (my reading).
(Aside: for conventional wisdom, see my Econ 435 notes for Econ on EHTS/yield curve/recession prediction)