From IGM:
The IGM is administering this new survey on the outlook for the economy in collaboration with fivethirtyeight.com. The FiveThirtyEight/IGM COVID-19 Economic Outlook survey complements the existing IGM expert panels and is being overseen by Professors Allan Timmermann and Jonathan Wright. The list of experts answering the questions is identified in the post along with the responses.
The entire survey responses are summarized here. Here is the characterization of the recovery by the respondents: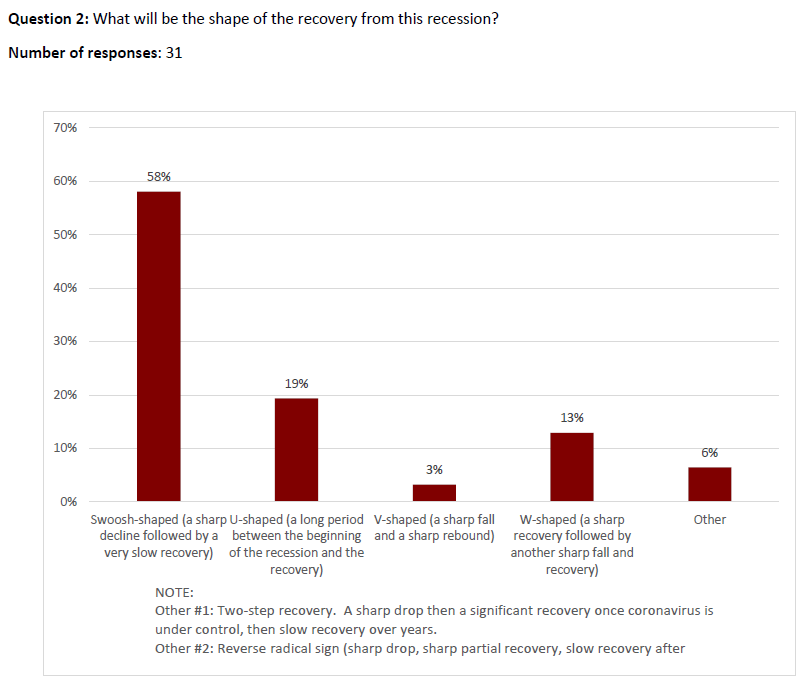 Source: FiveThirtyEight and IGM, 25 May 2020.
A "V" it is not, consistent with WSJ May survey, and contra Kudlow et al.